Great design is always a victim of its own success. Familiarity might not always lead to contempt, but it certainly breeds indifference. The original Audi TT has long since become an automotive background artist, a near-invisible part of any streetscape that rarely gets a second glance. Yet when it was new, it drew attention better than most supercars.
I'm serious. Back in 1999, I got to drive an early TT coupé through central London months before UK sales started, and it was as if I were in a low-flying spacecraft or handing out £50 notes. On a gridlocked Euston Road, a bus driver heading in the opposite direction abandoned his double-decker and crossed several lanes of traffic to demand to know what this vision from the future was. Another bloke offered to buy it for cash, which might have caused some mild friction with the Audi press office had I accepted. Not bad for a car that shared its underpinnings with the Mk4 Volkswagen Golf.
Yet now the TT is nearing the end of its life. Audi has said there are no plans for a direct replacement for the current, third-generation model, which will reach its sixth anniversary this year. Market tastes are changing as aspirational punters move to crossovers, and the TT has certainly enjoyed a good innings. But this also feels like a good time for a retrospective to celebrate both the car and the dying segment that could be termed the everyday coupé.
Parts-bin special sounds like an insult, but here it isn't. To use it acknowledges the TT's greatest strength: the fact that it isn't an uncompromising, pure-bred sports car. When compared with more dynamically focused rivals, the TT pretty much always finished runner-up; Audi must have a cupboard full of wooden spoons somewhere from all the comparison tests that it lost.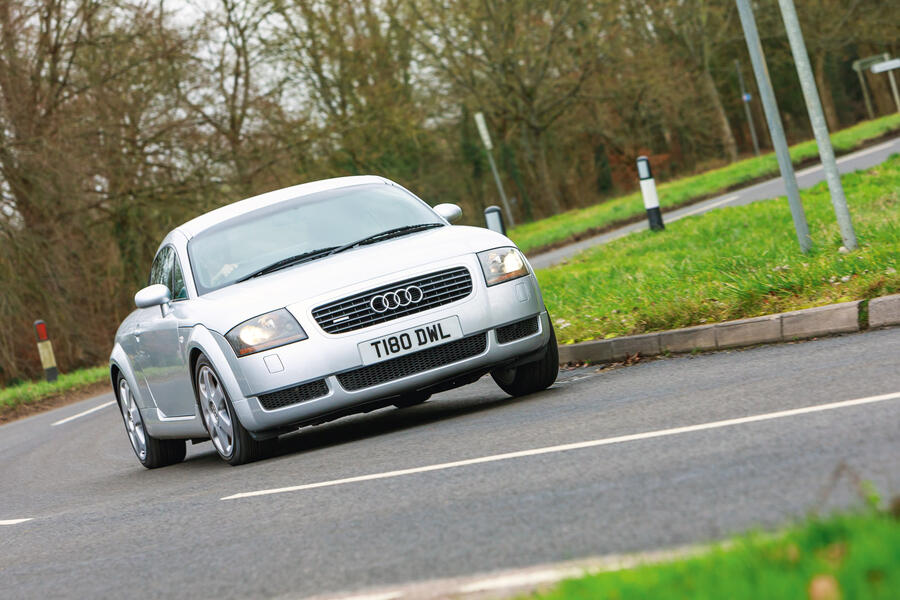 Yet, with the exception of the Porsche Boxster and Cayman, it outsold the sportier alternatives and has outlived most of them. That was thanks in part to the practicality that came from the humble underpinnings: the utility of a tailgate and four seats. You could carry a bike in a TT or more than one passenger, provided they were small enough to squash into the back.