Car manufacturers just can't help themselves, can they? Building cars, that is. Whether sales are up, down or indifferent, there are factories to feed and workers to keep busy.
Something has to be done with all those cars and there is only so much that compounds or airfields can take, which is why dealers are persuaded to register some of their allocation and rental fleets are asked to take them on. These, ladies and gentlemen, are nearly new cars (NNC). As new, but with a filled-in V5 log book and often a fairly marginal mileage. So the asking price for what is either a dealer demonstrator or pre-reg car will be rather less than full retail price. New in all but name. What's not to like? We say: buy while stocks last.
Cost new: £20,535. NNC cost from: £17,999. Mileage range: 100-3000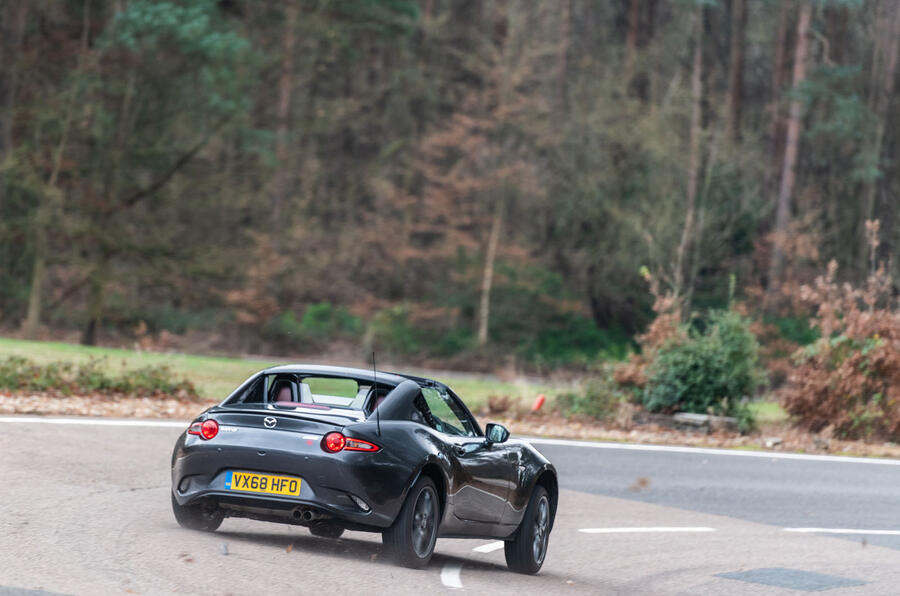 As we all know and accept, the MX-5 is the single greatest roadster ever invented. The simple fact is that more people buy these when it is sunny, but an RF is the obvious all-year-round option. They are a tad better value of the current crop of pre-registered 'demonstrators'. Pop along to your local dealer and see what they have on the forecourt.
Cost new: £29,745. NNC cost from: £21,970. Mileage range: 11–5000