Citroën 2CV, £5000: An honest classified ad showing a car warts 'n' all is always an encouraging sign.
One like the ad we came across for a Citroën 2CV Special. It's a 1986 car with just 79,000 miles, up for £5000. So far so good but we know enough about 2CVs to know that these butter-wouldn't-melt classics can knife you in the back and cost you dear.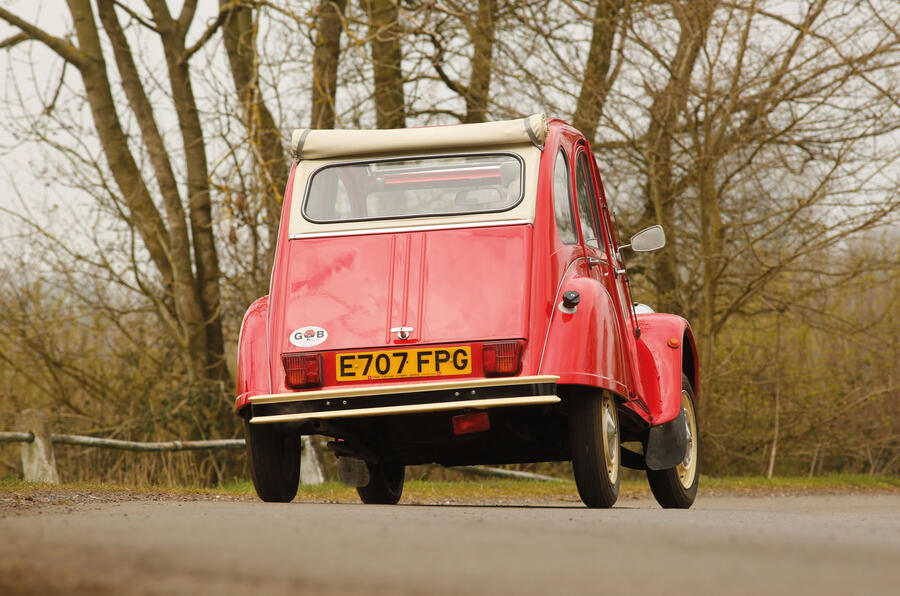 So we were pleased by the private seller taking the trouble to not only supply clear photos of its engine but also of rust breaking out on the rear wing, the dimpled but rust-free floor (it's galvanised, apparently), and sundry seams and mounting points.
They say the car is "absolutely reliable and in good working order". Given their transparency so far, it's a claim we're inclined to believe. It might be worth a look-see but we'd have our 2CV feelers on high alert.
Starting with the engine, we'd be listening for rattles on start-up, checking for crankcase oil pressure problems and inspecting the condition of the heater hoses, which can catch fire.
Then we'd have a play with the gearbox, feeling for a smooth dogleg change and listening out for a crunchy third-gear synchro. On the test drive, we'd be listening for creaky suspension (loose axle bolts or poorly lubricated spring cylinders) and feeling for heavy steering suggesting the chassis is bent. The brakes should be smooth and efficient.