Audi TT 2.0 TFSI, £5490: There's talk of Audi ditching the TT after 2022. If true, lovers of used sports cars will be wearing black as they mourn one of the market's great heroes.
We were reminded just what great things these classy coupés are at all ages when we chanced upon a 2007/07-reg Mk2 2.0 TFSI. Finished in silver, it has done 80,000 miles and has full service history, including a recent cambelt change. It still looks factory fresh, like so many TTs do when they haven't been thrashed…
Putting the glowing tributes to one side, what should a buyer be looking out for? Evidence of regular servicing is a must, and as there's no substitute for fresh oil every 12 months, we'd favour a car that has had annual servicing over a biennial fettle. Note the cambelt requires changing every five years or 75,000 miles.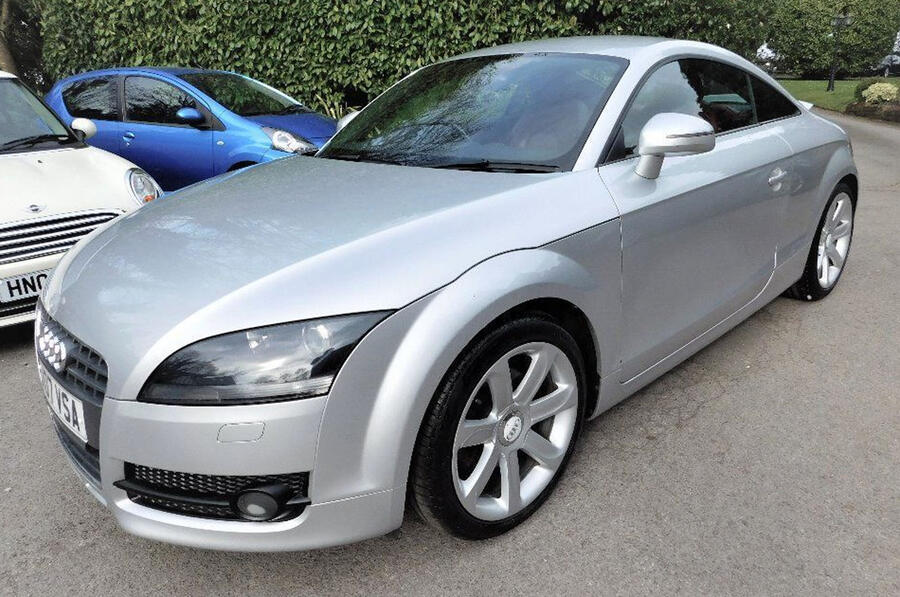 Our find has a manual gearbox, but if it were an auto, we'd check the mechatronic unit and clutches aren't on the blink. As for the brakes, fresh fluid every two years is a must. On the test drive, we'd be feeling for looseness and listening for clonks, suggesting the lower front bushes are failing. The steering rack can be vocal, too, when it's on the way out.
Any corrosion is likely to be repair-related. Staying with the body, check that the automatic spoiler works. If you're looking at a roadster, ensure the motor that powers the flaps that conceal it when folded is working.
As always, the interior is the biggest clue to responsible or indifferent ownership. Things you don't want to find include trim rattles, non-functioning air-con and power windows, and sagging seats.