By relocating a single letter, you form what sounds like the word that for many people best described the Capri, a sporty coupé that endured from 1969 to 1986. That was then but, today, a good Capri is a desirable old thing.
It's the third and final generation – launched in 1978 and known, not surprisingly, as the Mk3 – that we're interested in here. Production ended in 1986 but it took until 1989 for the last example, a 280 Brooklands, to be registered, which tells you all you need to know about this fast Ford's fading appeal.
If only we'd known then what we know now. In 1989, a Brooklands cost around £12,000, but today the best go for as much as £40,000. In the real world, prices for a good Mk3 start at around £8000 but you can get into a tidy 1.3 or 1.6 for £3500. That's 'tidy' as in 'not as rusty as you might imagine' because there will be rust. Where there isn't any, assume it's because you're looking at filler.
Click here to buy your next used car from Autocar
The Mk3 was little more than a refreshed Mk2, which actually was very successful. It used the same Cortina-derived running gear and engines. These ranged from a 1.3 to a 3.0 V6, the latter also available in torquey S form and breathing through three Weber carbs. Styling-wise, the most successful tweak was the way the bonnet extended slightly over the new quad headlights to give a more aggressive appearance. The car was more aerodynamic, too, and the most powerful versions had a discreet rear spoiler.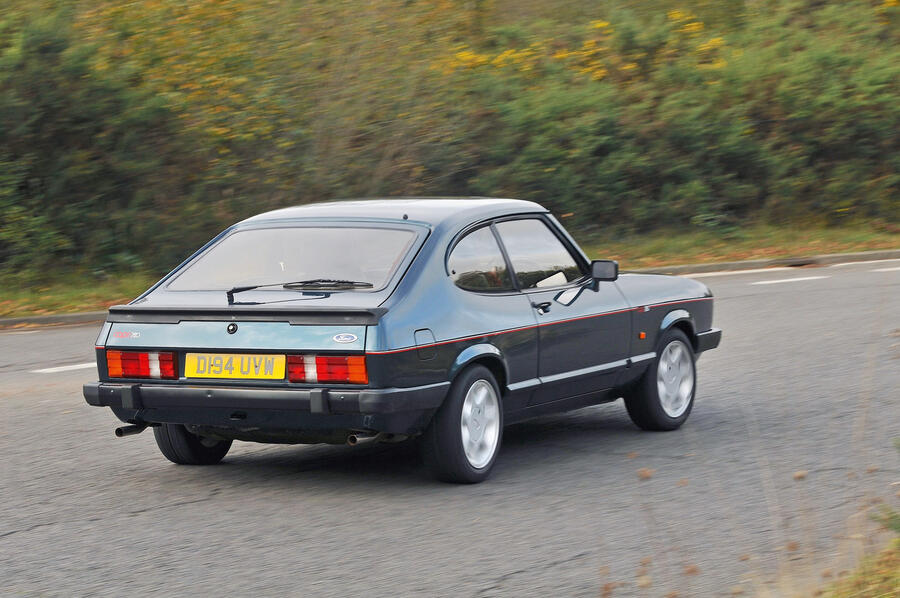 In 1982, the 3.0 engine was replaced by a cleaner 2.8 with fuel injection. Early versions of this unit had a four-speed gearbox. The 2.8i Special appeared with a five-speed 'box and a limited-slip diff in 1984. The 1.3 and 1.6 versions gave people a step up into Capri-land but it was the 2.0 that was the big seller. By 1984, the UK was the only country taking the Capri. In 1986, Ford had a final throw of the dice with the Capri 280 Brooklands, based on the 2.8i Special and finished in racing green. It was the last version off the production line.
Depending on the engine, you could have your Capri in L, GL, Ghia, Laser or S trims, but today such niceties have been elbowed aside by vehicle condition. Even mileage isn't an issue because, at this distance, you'll be wanting to lift the head and generally fettle anything that moves.
Depending on what you're looking for, the parts situation is either okay or dire. At least, in the absence of good steel ones, someone's making plastic bonnets now. Beware cars with poor interiors since trim is hard to source.
We joke about the name but the Capri is a lovable rogue. Just check for rust and filler, and don't pay over the odds.
How to get one in your garage