Travelling to Dagenham to experience some old Ford Ford Fiestas on Essex back roads might not sound like the stuff that driving dreams are made of, but this is a chance to experience pretty much the whole hot Ford Fiesta bloodline in a single day.
This article was first published on 19 July 2016. We're revisiting some of Autocar's most popular features to provide entertaining content during these difficult times.​
It's also an excuse to visit the Ford Heritage Collection, which is housed in an anonymous-looking industrial unit that sits on the edge of the diminished Dagenham factory site.
The arrival of the Fiesta ST200 provides an excuse to dust off some of the collection's hot Fiestas from throughout the ages, and we've seized the opportunity to make a back-to-back comparison of four generations in one day.
Ford Fiesta Mk2 XR2
Power 96bhp 0-60mph 8.6sec Years produced 1984-1989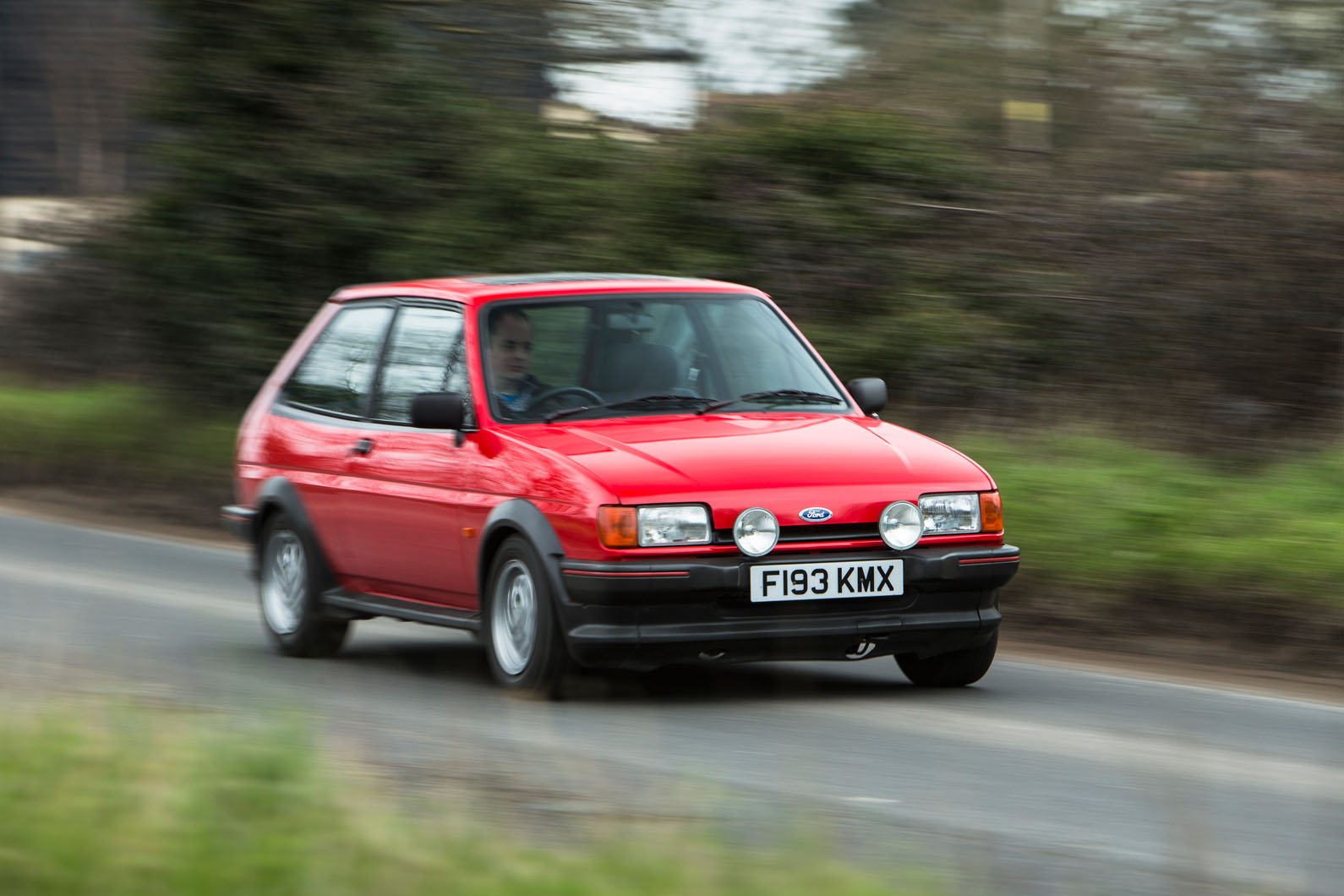 The first car I ever drove was a Mk2 Fiesta – my grandmother's 1.1 – so the XR2's cabin feels instantly familiar. It's tiny – narrow enough that you can easily reach over to wind the passenger window up or down without stretching. As befits the XR2's status at the top of the tree, there's more equipment than I remember, including a rev counter, a sports steering wheel, a sunroof and even a five-speed gearbox.
The Mk2 Fiesta was basically just a heavy facelift of the Mk1, with a smoother front end and, in the XR2, a new overhead-cam engine from Ford's CVH family. Ford had honed its skill in dressing up mainstream machinery with generations of go-faster Escorts, and the XR2's chunky bodykit, rear spoiler, driving lights and big wheels gave it a far more aggressive stance than its more basic sisters. These relatively cheap changes transformed the Fiesta into a desirable little car and enabled Ford to sell it for a chunky supplement. It worked: at the peak of the XR2's popularity, it represented an amazing 25% of all UK Fiesta sales.