When BMW was in charge of Rover, there was a big sign at the end of the Rover 75 production line that read: "You are building the best front-wheel-drive car in the world."
It was the type of backhanded compliment that meant "we still make the best rear-wheel-drive cars in the world" but it was, at least, kinda true, if you wanted a complete all-round car.
But when I'm talking about the best front-wheel-drive cars, I'm not looking for the best junior Bentley: I'm talking about the best front-drive driver's car of all time. This, here,
is the definitive list of those. Well, almost. There are one or two models that (a) I haven't driven or (b) have been nabbed by my colleagues. But it's as close as you'll see, regardless of whether they're any good or not
 as used cars: consider this a celebration of all things great, rather than a conventional used buyer's guide.
That said, the used market is quite savvy and the classic car market savvier still. It rewards not necessarily the reliable, practical cars but, in terms of value and esteem, what the market reflects now is whether these cars were any good in period.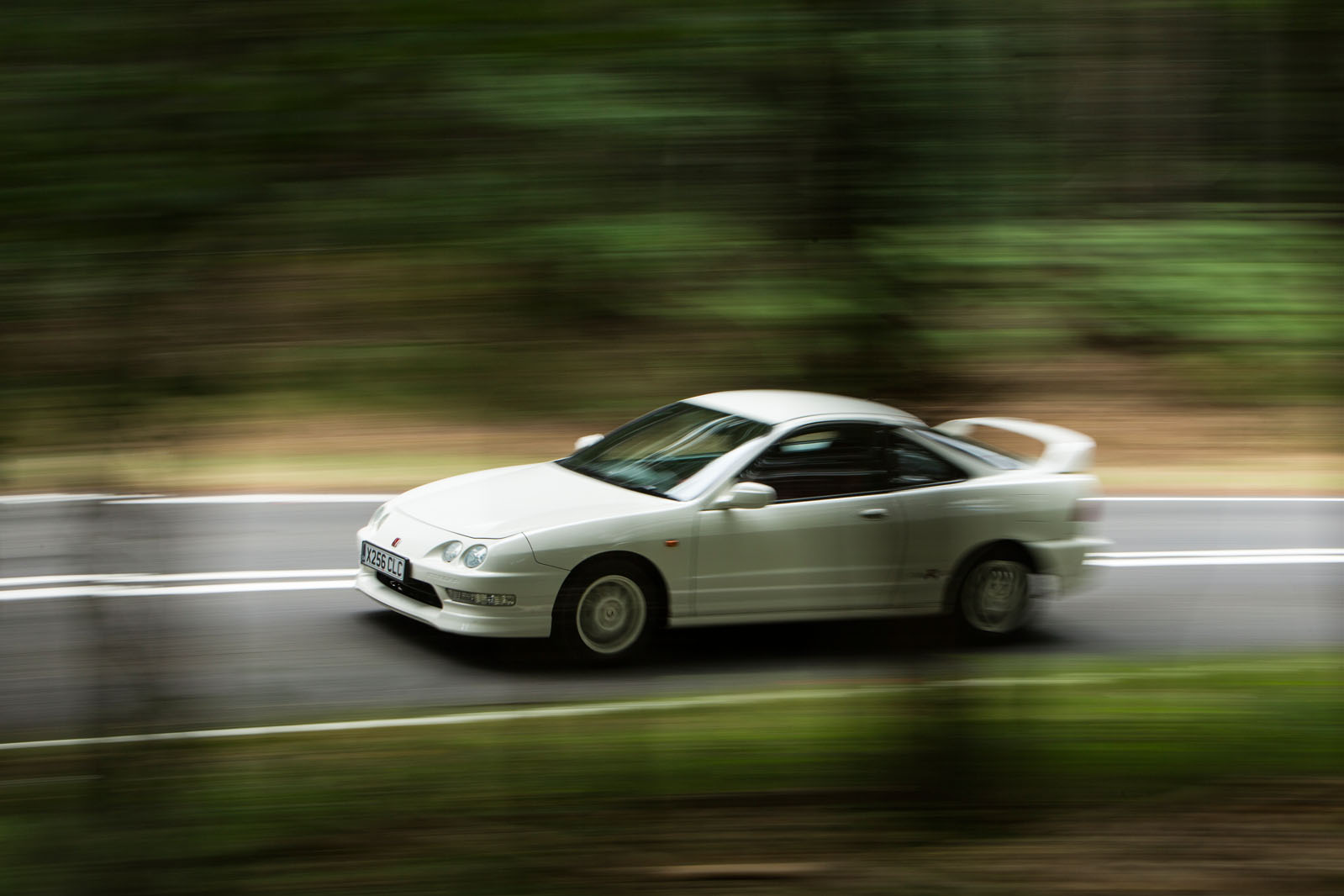 The Honda Integra Type R is, without question, my shout for the best front-drive car of all time. I think it's better than a Peugeot 205 GTi, better than a Mk1 Volkswagen Golf GTI, better than the latest, greatest, 300bhp hot hatchbacks. Better than, actually, 90% of rear-drive cars.
It's a thing of such perfection and of modest output, and of such purity, that I doubt we'll see its like again. A bold thing to say? Perhaps. I wouldn't say a Bugatti Chiron will never be outdone for pace. I wouldn't say nobody will build a car lighter and purer than a Caterham 7.
But when it comes to cars like this, the world has moved on to such an extent that nobody will make a naturally aspirated 1.8-litre car with only 187bhp that weighs just 1140kg and has a manual gearbox and a mechanical limited- slip differential. Those in charge of product at car companies wouldn't be able to leave it at that. They wouldn't be able to offer such little power, they wouldn't resist torque vectoring by braking, they'd have to fit electric, not hydraulic, power steering, they wouldn't be able to leave it unturbocharged and they wouldn't be able to resist active rear steer or adaptive dampers or bigger wheels and tyres than 195/55 R15s. If you sold this car today, nobody would buy it.