If you can't wait for the new Defender, then buy one of these.
It may look like it should be being driven by uber-cool Californian surfers, but the FJ Cruiser is an homage to the old FJ40 that could be seen in service all over the world between 1960 and 1984 and helped to forge Toyota's reputation for rugged reliability.
The FJ40 was (and continues to be) highly thought of within the company, so it was a given that Toyota would use it when recreating its Jeep rival – aiming to offer an alternative to the Wrangler, which dominated the market for cool-looking recreational off-roaders. The FJ Cruiser went on sale in the US in 2006, before making its way to Japan and Australia.
Behind the distinctive look hides a practical SUV. The lack of a central pillar along the side is a novel idea but the rear-hinged back doors aren't great in tight car parks. Mind you, the sheer size of the thing would have you wincing every time you tried squeezing it under the height barrier in your local multi-storey. One reason for the height is that this is still a proper off-roader with diff locks, 244mm of ground clearance and low- range gears, plus it has a truck-based separate chassis for ruggedness.
Find a used FJ Cruiser on PistonHeads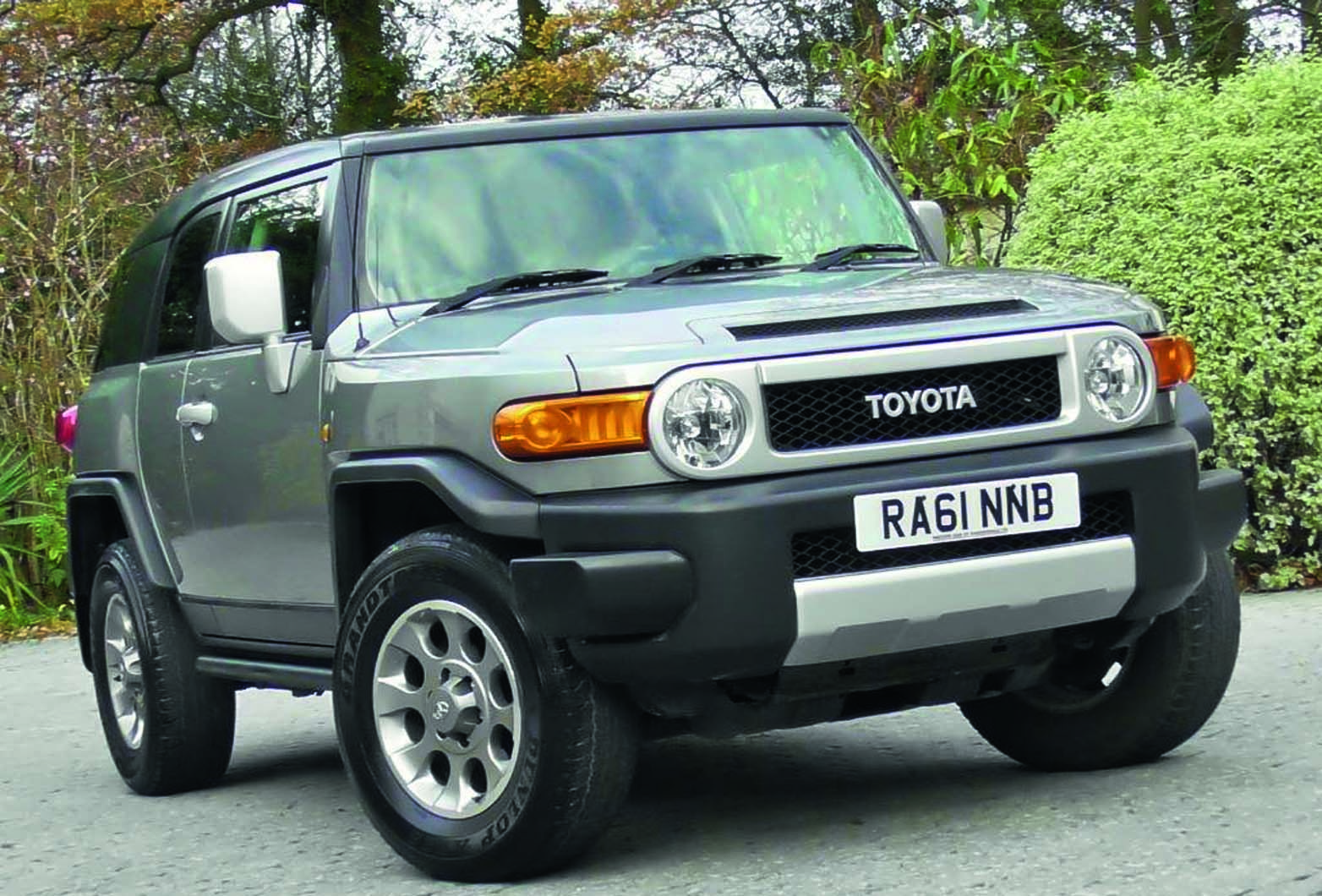 This one, found on PistonHeads, was built in 2011 and comes from Australia. It's fitted with an LPG system to curb the horrendous fuel costs of the 4.0-litre V6 engine. Although the FJ Cruiser wasn't sold here, it does share components with other Toyota off-roaders that were, so it'll only be bits of trim and body panels that might be tricky to source. For £27,995, there's no cooler Toyota 4x4 available to buy right now.
Nissan S-Cargo £2000:
The looks of a snail and the pace of one too: this diminutive Nissan van makes for a great inner-city delivery vehicle thanks to its tiny size and easy-to-operate three-speed auto. What's more, the languid performance gives people time to read your signwriting on the side.