The Christmas road test is always one of my favourite gigs of the year, but even among these special festive features, the Shannon-class lifeboat stands out.
I'm not sure that's solely because it's a particularly worthy and noble machine, either, even though it is perhaps the worthiest of them all. There are organisations and charities that convert vehicles into rescue tenders: trucks, vans, helicopters, boats and more. But does any other charity in the world design and build its own lifesaving vehicle entirely from scratch?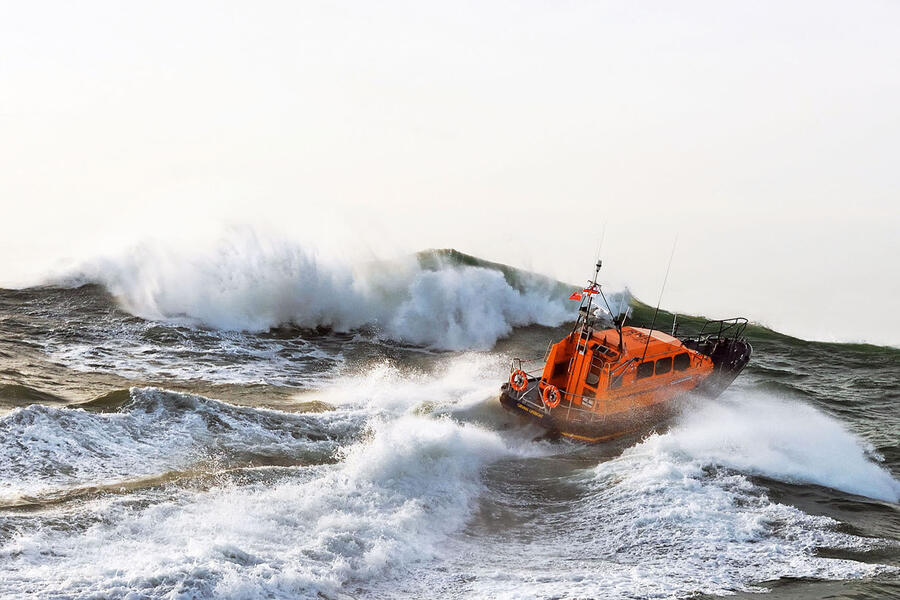 During my research for it, I watched a couple of old documentaries. In one, a lifeboat station chief was talking about what motivates the RNLI's volunteer crews. Sometimes, he said, people would volunteer simply through a feeling of compassion, but they didn't tend to stick around that long. Those who joined and served for many years were crew members who just loved working on the boat as part of a tightly wound team, because those things – the camaraderie, and the knowledge they were doing something incredibly cool – were just as important to them as the fact that they'd save lives at the end of it. They had to have an affinity with their crew mates, and also the boat they'd go to sea in.
Christmas road test 2018: RNLI Shannon Lifeboat review
I'm not one to suggest objects have personalities or characters beyond those people attribute to them, but I do know we like to give them. I guess families naming their cars or mariners referring to ships as 'she' are among the embodiments of that.