If you're in trouble on the water, the coastguard can, and very often does, request the assistance of the Royal National Lifeboat Institution, the charity that has been saving lives at sea since 1824. And it is rather good at it: the RNLI rescues almost 8500 people every year.
If a lifeboat gets scrambled, there's an ever-increasing chance it'll be one of these: a Shannon class boat, the RNLI's latest and greatest lifesaving tool. Crewed by six and capable of boarding up to 59 survivors, the Shannon is classed as an All-Weather Lifeboat, a term that, generally, means it can operate offshore and is so robust that it can safely go out whatever the sea conditions.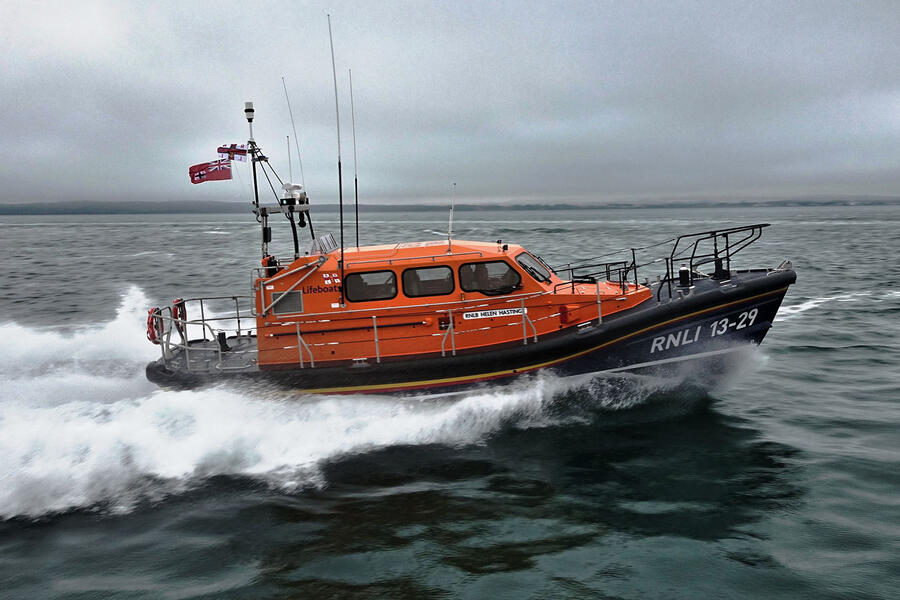 The Shannon owes its existence to the RNLI's aim of reaching at least 90% of casualties who are within 10 nautical miles of the coast within 30 minutes of launching a boat in any weather. As a result, it wants its whole offshore fleet to be capable of at least 25 knots, so at least 80 of the RNLI's 238 stations will eventually use a Shannon as it gradually replaces two slower classes of boat.
The first Shannon arrived on its station in 2014 and 26 are now in service. Designed entirely in-house by the RNLI and constructed in a new purpose-built factory at its Poole headquarters, Shannons cost £2.2 million apiece. New, innovative and proving to be exceptionally effective – in our tests, it proved to be rather quicker than its 25-knot design speed – the Shannon makes for the perfect Christmas road test.