Audi has revealed updated versions of its range-topping small coupé and cabriolet, the 2019 TT RS and TT RS Roadster.
The revised model, which brings the BMW M2 rival in line with the rest of the range, comes as doubts surface about the future of the two-door. Rumours are circulating that the German car maker is considering axing the entire line-up as we know it, due to rapidly declining sales in key global markets.
Audi will bring facelifted versions of its standard TT and TT Roadster into UK showrooms in April, while the TT RS and TT RS Roadster receive a series of small updates conceived to tide them over until a model change originally planned to take place in 2022.
However, recent word from insiders at Audi's Ingolstadt-based headquarters in Germany suggests new chairman Bram Schot has already devised a plan to replace the TT with a new liftback model. It is expected to form part of the fourth-generation A3 line-up as a rival to the likes of the Mercedes-Benz CLA and upcoming BMW 2 Series Gran Coupé.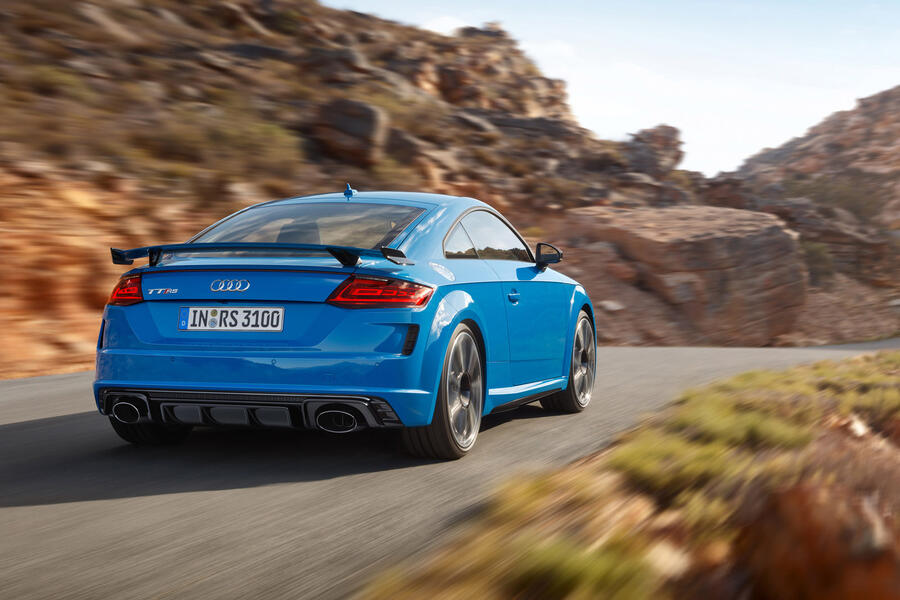 If true, the move would mirror that of Mercedes-Benz, which has decided not to replace the SLC once the current model goes out of production.
Introduced in 1998, the TT has been a mainstay of the Audi line-up for more than 20 years. But with buyer preferences having swung firmly in the direction of its SUV models and Audi directing €14 billion (£12.3 billion) into electric car development over the next five years, serious doubts hang over its future. An earlier plan to turn the TT into a sub-brand supporting up to four models, including a sedan and SUV, was ultimately quashed by Audi board members.
Changes to the facelifted TT RS and TT RS Roadster are subtle. They include a lightly reworked front bumper and a modified wing element at the rear. Inside, there are new colour accents and an upgraded communication system.