Why we ran it: To see if the most hardcore TT is preferable to the cooking versions and a genuine alternative to a BMW M2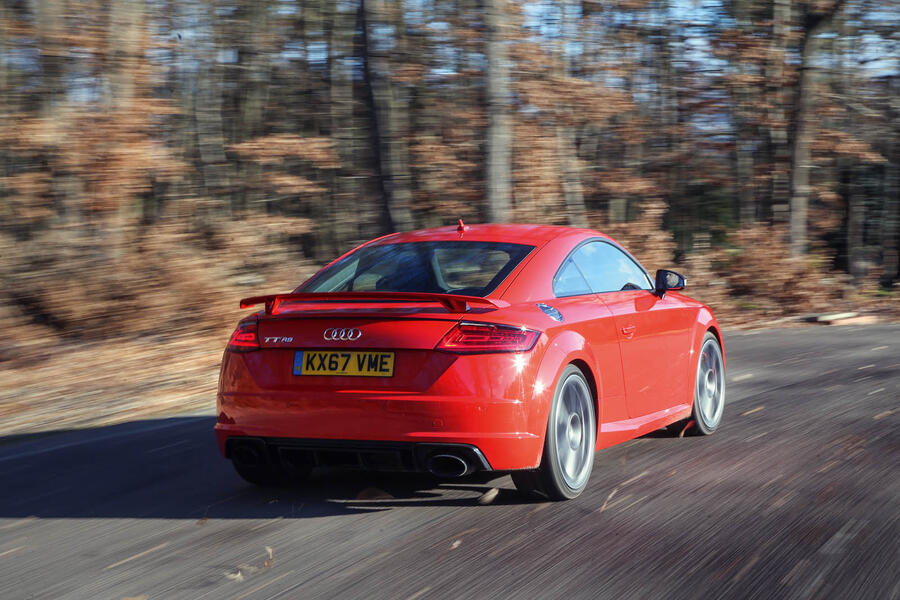 Life with an Audi TT RS: Month 8
After nearly 10k miles, the 'bahnstormer is going back whence it came. Did it leave an indelible mark on those who drove it? - 4th July 2018
The TT RS turned up in November last year with three indisputable strengths: a) it was nice to sit in, b) it was nice to listen to, and c) it was unrepentantly rapid. It departs with all three intact, and adds a few more for good measure.
In retrospect, it is the car's unanticipated usability that has helped set it apart. That word is bandied about far too much these days given that it applies to virtually every car in a modern context short of those not wearing doors or a fixed roof, but it must be mentioned when talking about the TT because a sports car – even one derived from a hatchback – arrives with a number of preconceptions about where and when you're going to be able to use it.
Typically, the Audi defeated them all. I got a bike in the back of it. I picked up two people from the airport in it. I took it to the dump. It survived umpteen trips to supermarkets and endless journeys to and from the office, and I never begrudged a single moment spent in its company.