Tesla has introduced the '60' and '60D' trim levels on the Model S, featuring a 60kWh battery pack.
Tesla has now discontinued the Model S 60 and 60D due to low demand
The new entry-level Tesla Model S starts at £53,400 for the rear-drive set-up, rising to £57,800 for the all-wheel-drive 60D.
Read our review of the Tesla Model S 60D here
In 60 guise, the range of the car is 248miles, rising to 253 miles for the all-wheel-drive version. There's also the option to upgrade to a 75kWh battery pack, which boosts range for the 60 and 60D by 50 and 51 miles respectively.
Acceleration from 0-60mph - a strong point for Tesla models, given their instantly available maximum torque - for the 60 and 60D is a claimed 5.5sec and 5.2sec respectively, while top speed for the 60 and 60D is 130mph, or 140mph with the 75kWh battery pack.
As with all other Tesla cars, the entry-level Model S will be offered with Autopilot software.
Tesla recently facelifted the Model S for 2016, giving its all-electric fastback an updated front grille and two new interior decor choices.
The facelifted car's nose now features a slimmer black section and restyled headlights in order to create a face that's more closely aligned with that of the Model X. The changes are illustrated in the comparison picture above.
Buyers can now choose from Figured Ash Wood or Dark Ash Wood interior trim.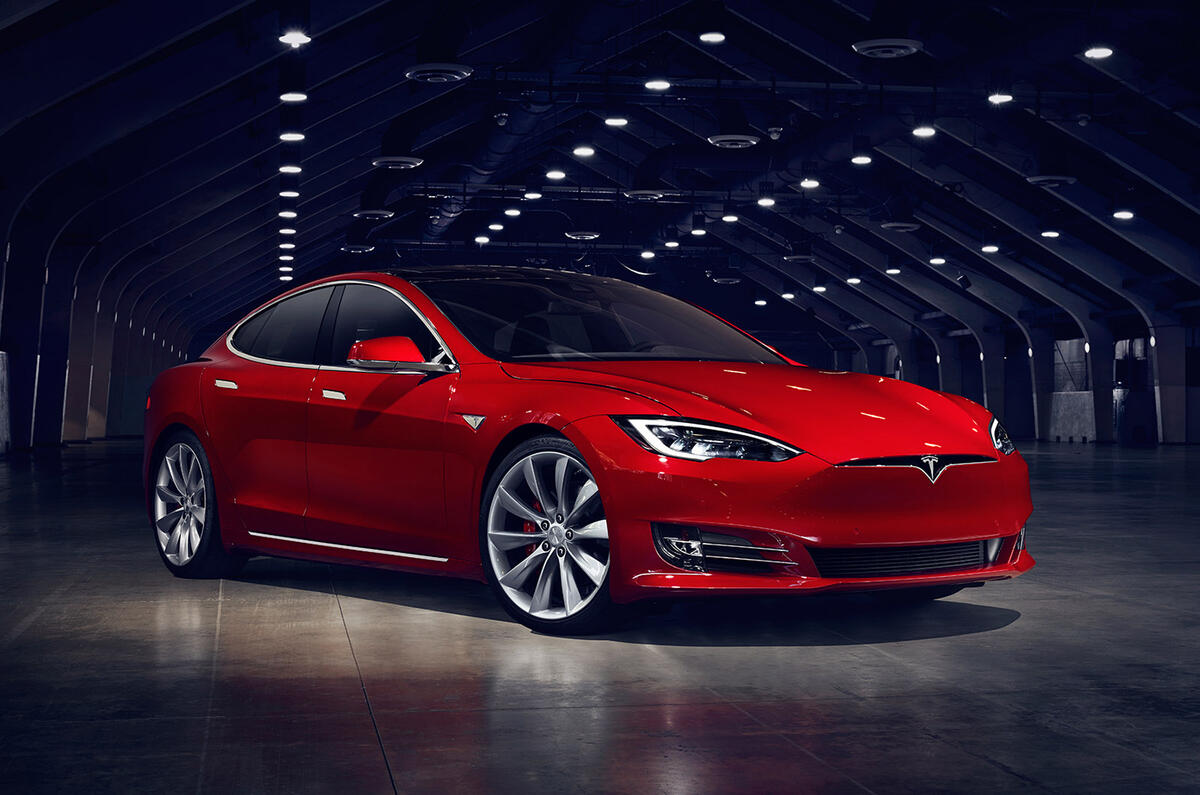 Tesla recalls 2600 Model X vehicles
The Model S has also inherited the air filtration system of the Model X, which Tesla says is 100 times more effective than other premium systems. The brand claims the HEPA filter can remove 99.97% of particulate exhaust pollution and almost all allergens, bacteria and contaminants.