Seat will launch its first electric model in 2019, brand boss Luca de Meo has revealed.
While not confirming it, Meo suggested that the model would be an electric version of the Mii. "It makes sense for the city," he said.
The e-Mii concept of 2016 offers a glimpse of what the production car will be like. It shares parts with the Volkswagen e-up, the current version of which uses an 81bhp electric motor that produces 155lb ft and offers a 99-mile range.
A second Seat EV will follow soon after, with Meo describing it as "something Seat Leon-sized", suggesting it will be based on the larger hatchback model. Such a car was first previewed with the IBE concept (pictured below).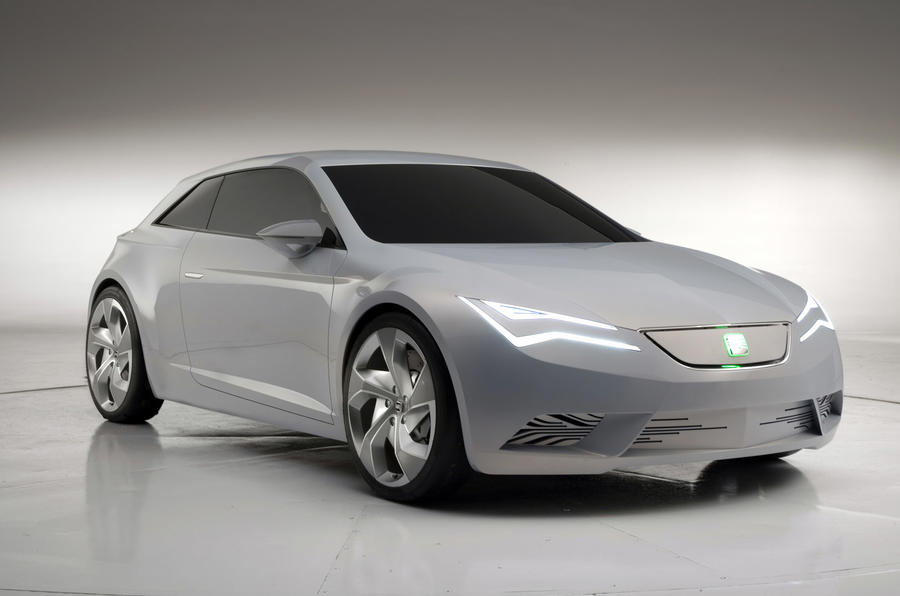 It would be likely to inherit hardware from the Volkswagen VW e-Golf, which currently uses a 35.8kWh lithium ion battery to produce 134bhp and 214lb ft.
A third Seat EV, due before 2020, could be an SUV twinned with the VW T-Roc, a sports car or a convertible. The SUV looks most likely, with de Meo recently revealing that a performance crossover was being considered.
The car will follow the launch of the new Arona, a compact crossover that'll go on sale late in December. "We'll [get to] know more after the Arona unveiling in the summer," said de Meo.
Reporting by Will Nightingale
used Seat Arona cars for sale
Seat ARONA HATCHBACK 1.0 TSI XCELLENCE Euro 6 (s/s) 5dr
Seat ARONA HATCHBACK 1.0 TSI FR Euro 6 (s/s) 5dr
Seat Arona 1.0 TSI XCELLENCE Lux DSG Euro 6 (s/s) 5dr
Seat Arona 1.0 TSI FR Euro 6 (s/s) 5dr
Seat Arona 1.0 TSI SE Technology DSG Euro 6 (s/s) 5dr
Seat ARONA 1.0 TSI FR Sport Euro 6 (s/s) 5dr
Seat ARONA 1.0 TSI XCELLENCE Lux Euro 6 (s/s) 5dr
Seat ARONA 1.0 TSI XCELLENCE Lux Euro 6 (s/s) 5dr
Seat ARONA 1.6 TDI XCELLENCE Lux Euro 6 (s/s) 5dr
Powered By