Renault has added a new range-topping engine and CVT gearbox option to its Renault Kadjar drivetrain line-up as part of the crossover's 2017 updates.
The TCe 165, a turbocharged 1.6-litre four-cylinder unit producing 163bhp and 177lb ft, overtakes the existing TCe 130 as the most powerful engine available with Renault's rival to the Honda HR-V and Nissan Qashqai.
The engine offers up to 47.1mpg combined, produces as little as 134g/km of CO2 and enables a claimed 0-62mph time of 9.2sec and top speed of 127mph. It is only available with Dynamique Nav spec and upwards, so TCe 165-equipped Kadjars start from £22,915.
Renault has also added the option of a CVT Auto X-Tronic gearbox to Kadjars with a dCi 130 diesel engine for the first time, providing what it says is a smoother drive. With the CVT, the 128bhp turbocharged 1.6-litre four-pot oil burner can eke out a claimed 58.9mpg combined while producing as little as 123g/km of CO2. It takes 11.1sec to hit 62mph and has a quoted top speed of 117mph.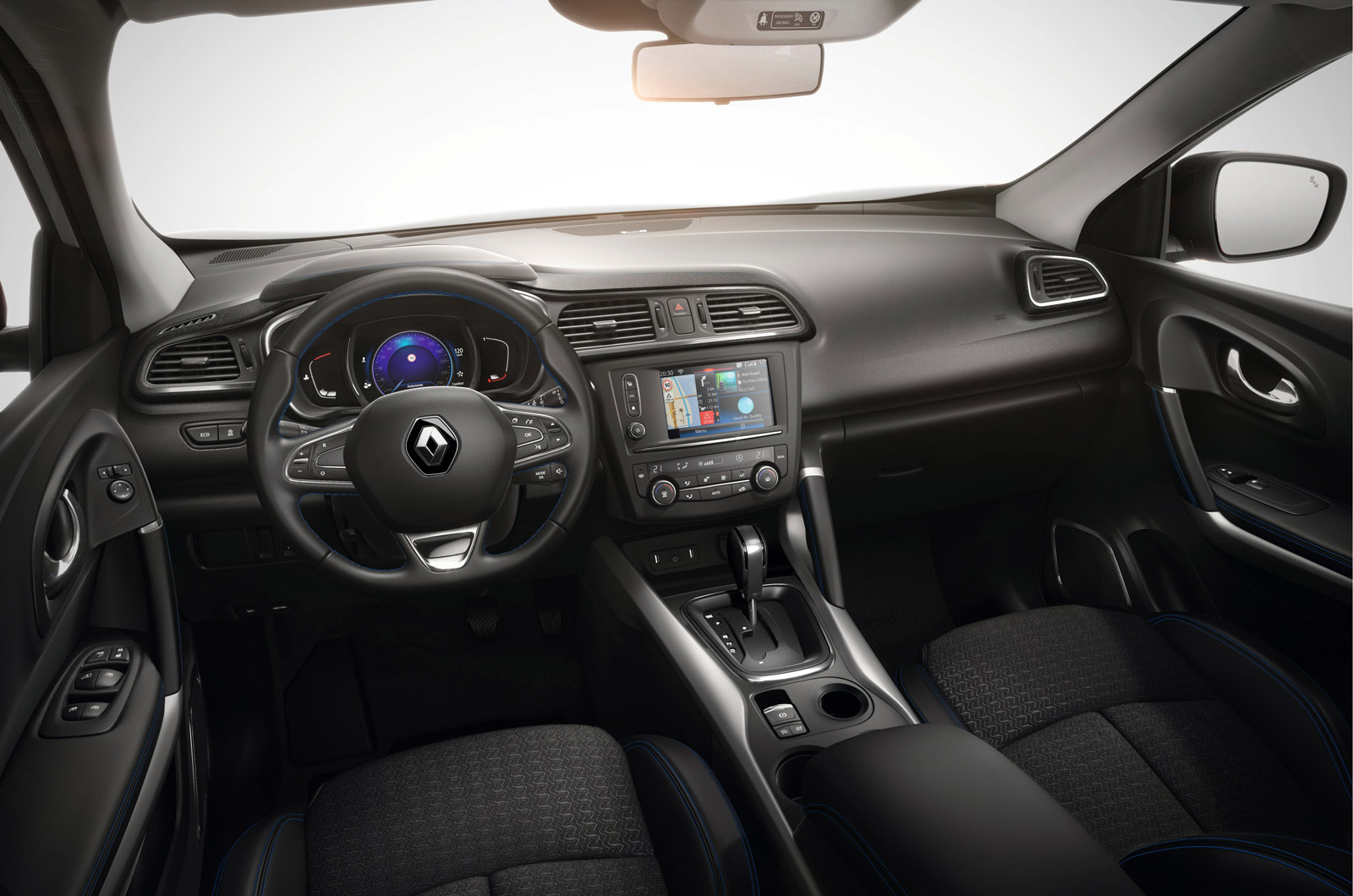 The CVT can only be optioned on two-wheel-drive cars of Dynamic Nav spec and upwards, so prices for that dCi 130 start at £26,015. As standard, the dCi 130 comes with a six-speed manual and starts at £24,465.
Elsewhere, the 2017 updates have brought a new hands-free keycard, which automatically activates the car's daytime running lights and puddle lights and opens the doors as the driver approaches. The car will also automatically lock, fold its mirrors and switch off the daytime lights when the driver walks away with the card.
Prices for the updated range now start at £19,785, a £300 increase on before. This leaves the Kadjar £895 more expensive than the HR-V and £510 pricier than the Qashqai.
Renault has sold 45,000 Kadjars in Britain since it launched in the country two years ago. The Qashqai remains the segment's bestseller by some margin, however, with 39,698 of those having sold in the first eight months of 2017 alone.