The design of the production version of the highly anticipated Renault 5 supermini has been revealed a few months early.
Renault has confirmed it will show the electric 5 at the Geneva motor show on 26 February 2024, but new designs filed to the World Intellectual Property Organisation (WIPO) give an early look - revealing that it will stay remarkable close to the acclaimed 2021 concept car.
The reborn 5 has been changed only very little in its evolution from sketchpad to showroom, as implied by recent teaser images released by Renault.
The headlight surrounds, for example, appear to be slightly rounder, and the projectors are now more conventionally shaped LED blocks.
A charge indicator features on the bonnet – similar to that on the new Renault Twingo concept – with a light-up '5' motif that is used to display the battery charge level.
At the rear end, the gap between the upper and lower segments of the brake light is wider than before. The light bar that spanned the full width of the rear end has been replaced with a solid-black trim piece.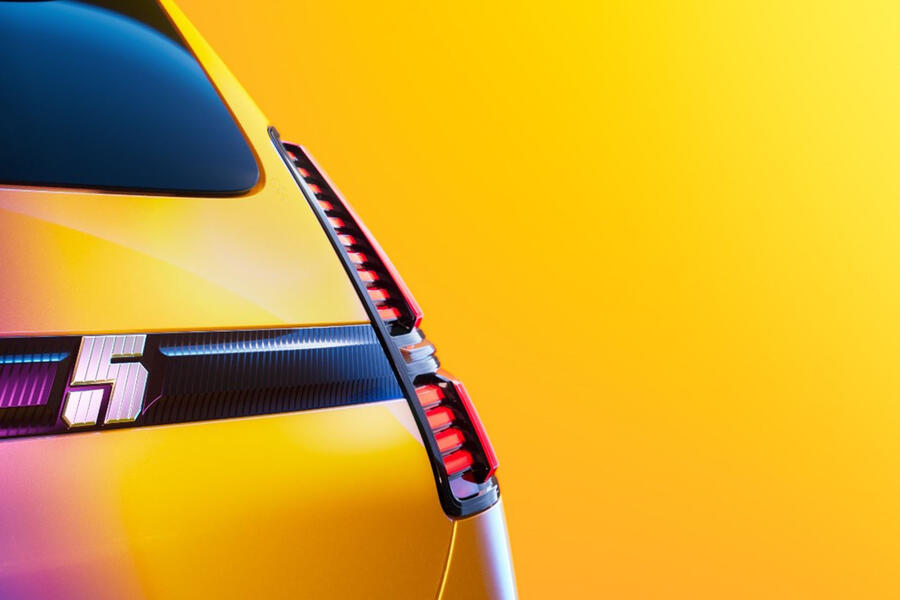 Alongside the release of teaser images, the brand also confirmed that the new 5's 52kWh battery yields a range of 248 miles, according to WLTP tests.
The 5 is being developed to be the most fun small electric car to drive, according to Renault boss Luca de Meo and his fellow company executives. "The Renault 5 is the car that everybody wants. It's a legend that inspired all generations, and everyone is looking forward to it," de Meo said at a recent event.
"The final car will be revealed in February at Geneva. I've already test-driven it, and I can't wait to open pre-orders."