Renault will revive the Twingo as a new sub-£17,000 EV that it claims will offer "best-in-class" efficiency and serve as a key part of an expanded European line-up of seven EVs.
The new city car, which will sit underneath the forthcoming Renault 5 and Renault 4, was revealed as part of a Capital Markets Day event for Renault Group's new Ampere EV spin-off firm.
Renault Group boss Luca de Meo described the new Twingo as a "silver bullet for sustainability mobility" and a key in the firm's quest for an affordable EV.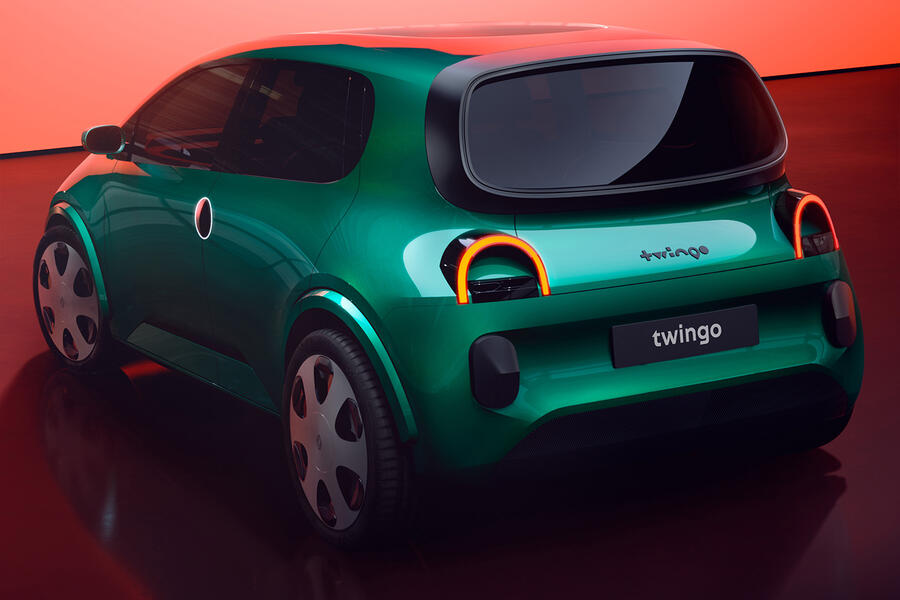 It's due to arrive in 2026 and will be designed and engineered in Europe, with de Meo promising that it will match Chinese rivals in terms of price. He added that the brand could use an outside partner to develop it.
De Meo claimed the hatchback will cost 50% less to produce than a new C-segment SUV, due to reduction in materials and an increased focus on a software-driven platform that will require fewer parts and materials.
He said that the new Twingo was a "car from the guts" of the Renault brand, like the original was when it launched 30 years ago.
It follows the Renault Mégane E-Tech, Renault Scenic E-Tech, 5 and 4 in using a retro name and styling elements.
So far, the Renault Group has given only a few outline details on the new Twingo, describing it as a "fit-for-purpose urban vehicle with no compromise".
It claims the car will offer impressive efficiency of 6.2mpkWh and 75%-lower CO2 emissions over its lifecycle than the "average European ICE car sold in 2023".