Will 2023 be the year we point at when looking back for the moment of birth of the electric hot hatchback? Or the firing of the starting gun, perhaps?
When you consider what has featured in Autocar's news section this year, from the Alpine A290 to the Hyundai Ioniq 5 N, it does seem the car industry has decided that now is the time to finally go after buyers of affordable performance cars with EVs.
In our reviews section, meanwhile, we've already given warm preliminary receptions to the likes of the Abarth 500e and MG 4 XPower. So now it's time to find out how those cars compare with the most enticing driver's cars already available at the affordable end of the market for electric cars.
Last year, we ran our inaugural 'EV Handling Day' to recognise the most rewarding electric cars already in showrooms at almost any price. This year, however, we're narrowing our scope a little to focus on affordable zero-emissions fun.
We've assembled a field of six EVs – most of them newcomers to the market in the past 12 months and a couple of them older but still interesting. We drove them to the North York Moors for a day's back-to-back on-road driving and we briefed six of Autocar's most trusted reviewers to separate the great from the good and to score our cars across five different categories: performance, handling appeal, everyday usability, charm and all-round fun factor.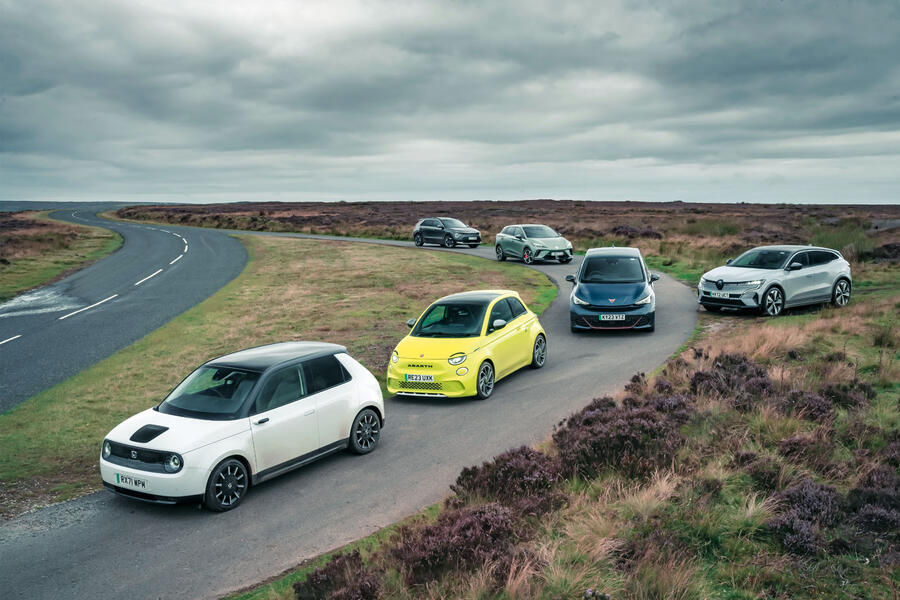 The stars of this year's test, then, in addition to the aforementioned Abarth 500e and MG 4 XPower, are the Cupra Born, Honda E, Kia Niro EV and Renault Mégane E-Tech Electric. Read on to find out which one is Autocar's Best Fun EV.
Sixth place: Honda E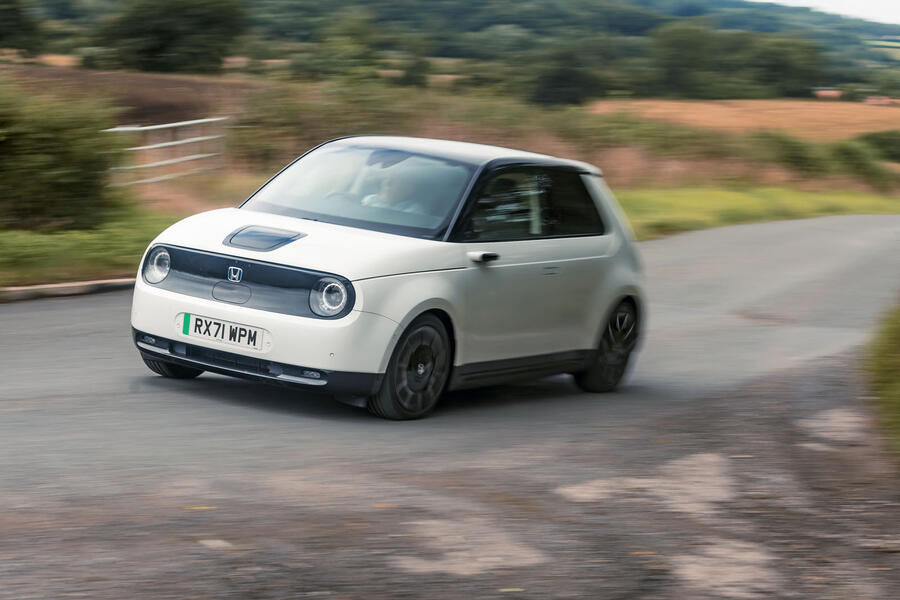 The Honda E didn't finish last by a huge distance, but it did finish last – which, when you consider the nice words people said about it, is a particular shame.
"I liked it more than I rated it," said Matt Saunders. If you will excuse me picking some choice quotes, like a movie poster. "Love it..." said Richard Lane. "Lovely..." said Illya Verpraet. Those aren't words one associates with a loser. As The Shamen sang: Es are good.