This year's unveiling of the next-generation Land Rover Defender will crown the most crucial 12 months in Jaguar Land Rover's history.
The Defender's reveal is scheduled for the autumn. A whole family of vehicles is set to be shown in order to demonstrate that the company is reinventing the model for the 21st century. As recent spy pictures have shown, the intention is to create a broader appeal than ever while including many nods to the model's utilitarian 4x4 roots.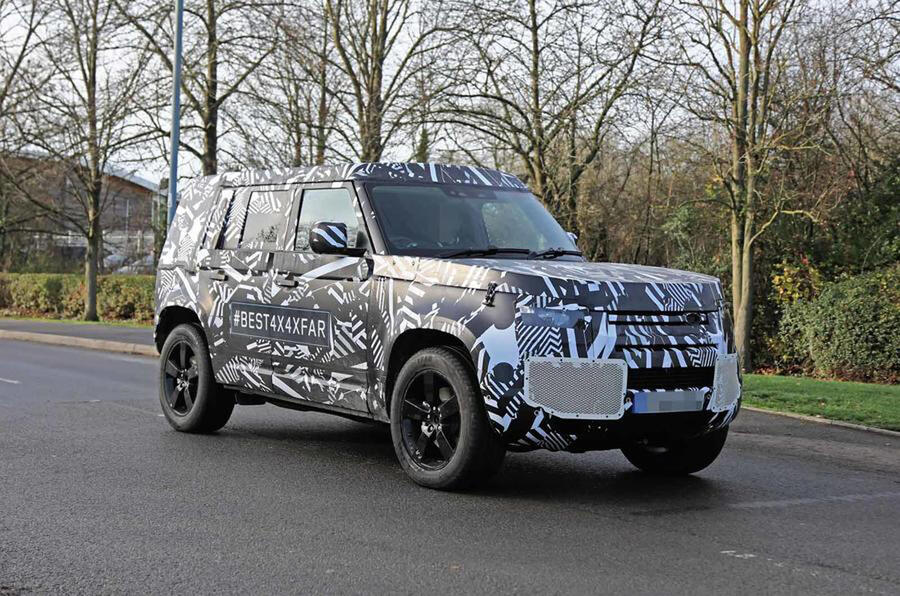 The public unveiling of the Defender – and dealing with the inevitable backlash from purists no matter what the final production car looks like – is just one of several blockbuster events and launches JLR has in store over the next 12 months.
Land Rover's Range Rover Evoque, the second-generation follow-up to the smash-hit original, will arrive this spring, to be followed later in the year by a heavily revised version of Land Rover's best-selling model, the Discovery Sport. Finally the Defender will be revealed in what is turning out to be one of the most eagerly anticipated events the industry has yet seen.
Jaguar will once again try to assert its influence on the junior executive saloon market with a heavily revised Jaguar XE. Changes include a significantly updated interior, in order to give the car the kind of all-round appeal it needs to compete in the segment over and above the way it drives.
Those changes will make it to the Jaguar XF later in the year, while the company will also enjoy the crowning of its best-selling Jaguar F-Pace range with a new SVR model. The company will also mark the first full year of sales of its first electric car, the Jaguar I-Pace. In the background, development will continue of the next-generation – and all-electric – XJ, ahead of its likely reveal next year as a radical reinvention of Jaguar's flagship as the firm continues its move towards being a more electric-focused brand.