The Porsche Cayenne Coupé has been revealed, with the rakishly restyled version of the brand's largest SUV taking direct aim at the BMW X6 and Mercedes-Benz GLE.
Key styling changes include the adoption of a shallower windscreen and a more heavily curved roofline that extends back to form an integral part of a large liftback-style tailgate.
Redesigned rear doors and wider bumpers increase overall width by 18mm, while the rear numberplate has been repositioned into the rear bumper.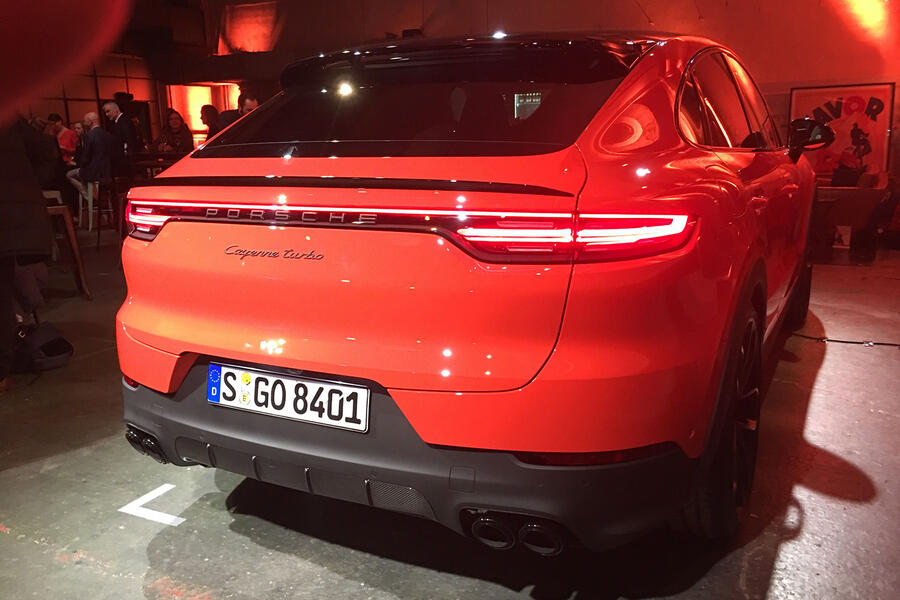 As with the regular Cayenne, the Cayenne Coupé has an active rear spoiler element. It works in combination with a roof spoiler, extending by 135mm at speeds above 56mph to provide added downforce.
"The Coupé includes all the technical highlights of the current, third-generation Cayenne but has a design that is more progressive, athletic and emotional," said Porsche boss Oliver Blume.
Inside, the Cayenne Coupé has a four-seat layout with individual seats up front and a newly designed rear bench of two individual seats divided by a centre armrest. Customers can opt for a three-seat rear bench at no additional cost, however.