Development of the most driver-focused version of the Porsche 718 Boxster is now at an advanced stage, suggesting that the car is due for reveal this summer before arriving on roads later this year.
The upcoming sports car has been caught on camera wearing almost no camouflage, showing that engineers are finalising the settings of the model, which will use a naturally aspirated, flat six engine in place of the regular Boxster's four-cylinder alternatives.
The next Boxster Spyder, which will be heavily related to the 718 Cayman GT4, will use a 911 GT3-sourced 4.0-litre engine in place of the current hottest engine in the 718 range, the turbocharged 2.5-litre flat four, in order to stay more closely aligned with its predecessors — which have all been hailed by enthusiasts as excellent driver's cars.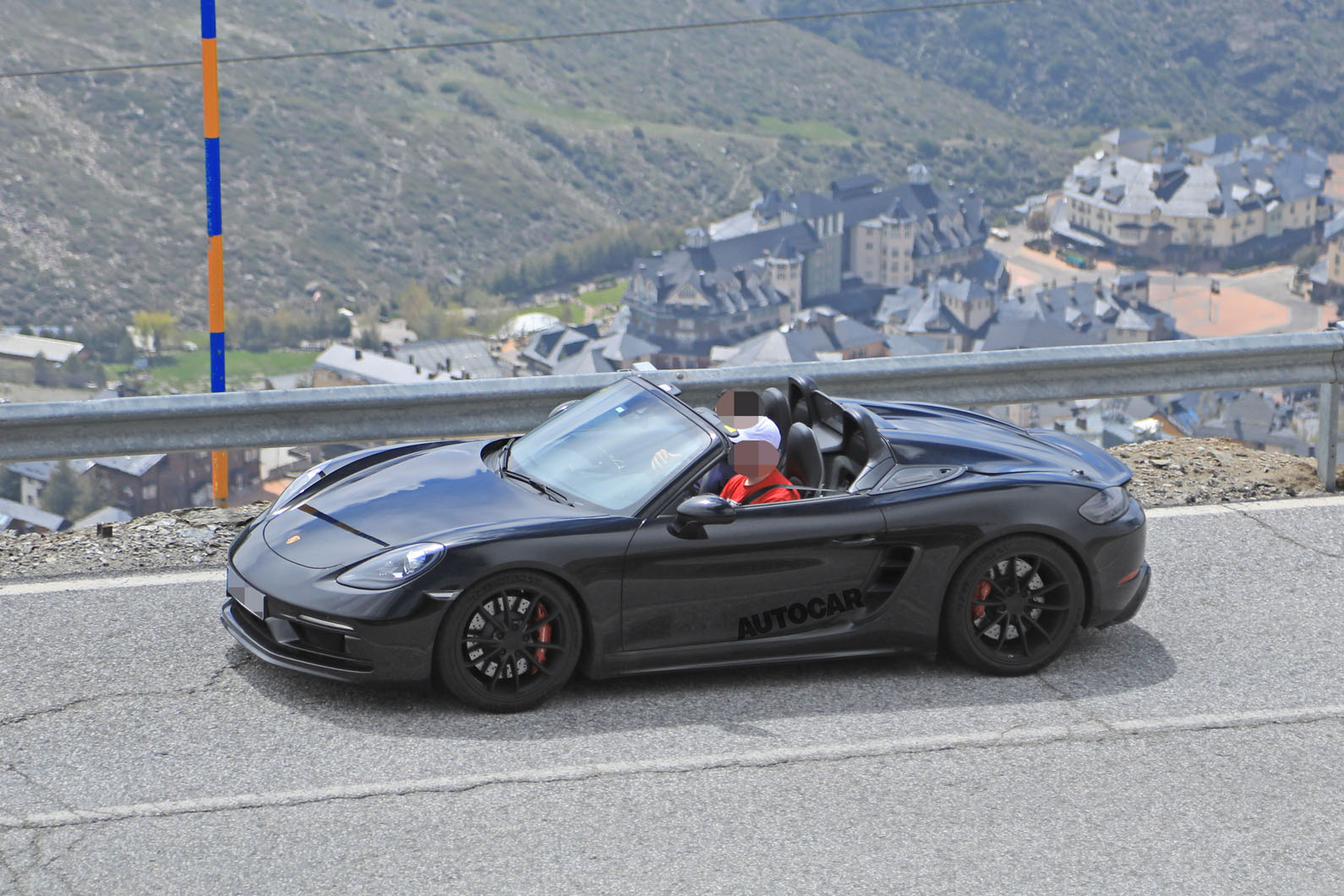 Porsche Motorsport has stuck to this formula, which has been integrated into Spyders since the special Boxster variant was introduced in 2009, to give the car an even more responsive drivetrain, with the intention of making it the most involving Boxster to be on sale yet.