Volkswagen looks to be readying a range-topping R-branded performance version of the Tiguan SUV, with new spy images showing the car completely undisguised. 
While initially appearing to be an example of the high-end Tiguan R-Line, tell-tale signs that this is something more special include a visible intercooler behind the lower air intake, larger brakes and, most notably, the same quad tailpipes as the Golf R hatchback.
The last time a performance-enhanced Tiguan mule was seen testing in and around the Nürburgring was 2017, when snappers caught a prototype featuring a five-cylinder turbo motor likely sourced from the Audi RS Q3.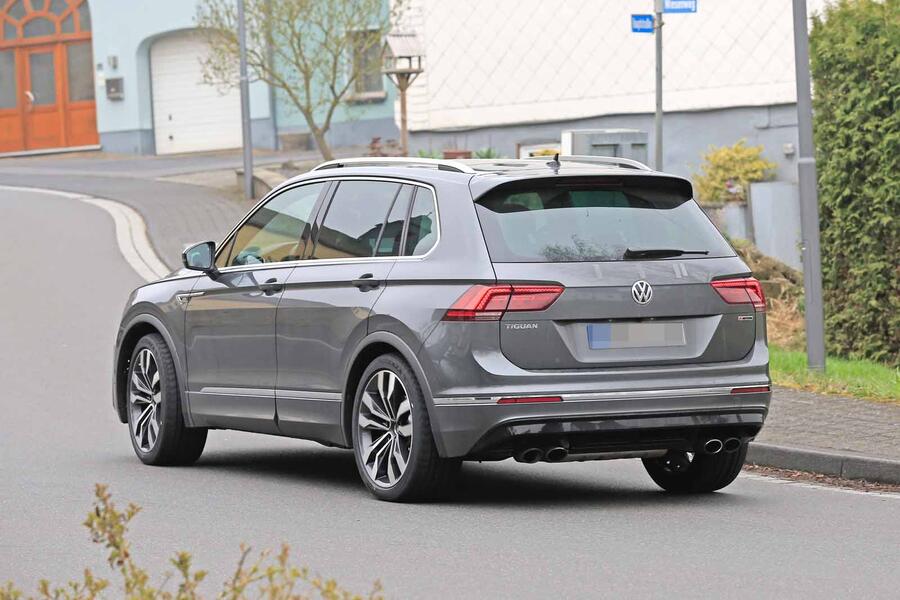 Though VW officials have yet to comment, it is thought that a hot Tiguan was delayed for two significant reasons. First, the model was shuffled down the priority order while the group rushed to homologate its cars under the new WLTP testing regime. Second, the relaunch of Cupra as a separate brand in its own right meant a hot Ateca was pushed to the front of the development queue.