The all-new Toyota Supra is now in its final phase of development and will form the basis of a newly created Toyota performance sub-brand.
Lightly veiled prototypes of the sleekly styled coupé are now seen frequently on the roads around the vast R&D operation of Toyota's project partner, BMW, in Munich, Germany.
The new Supra is being developed in a joint engineering venture with the upcoming BMW Z5. It will resurrect one of Toyota's most highly treasured performance models following a 14-year hiatus for the Supra, which was first introduced to the Japanese car maker's line-up in 1978.
This upcoming fifth-generation Supra was first previewed by a pair of Toyota FT-1 concepts designed at the company's Calty Design Research studio in California and unveiled at the 2014 Detroit motor show.
The new Supra is slated to reach UK showrooms during the second half of 2018. It will be offered with the choice of either a traditional petrol engine or a petrol-electric hybrid drivetrain. The hybrid version is claimed to draw on technology and processes developed for Toyota's most recent TS050 LMP1 Le Mans race car.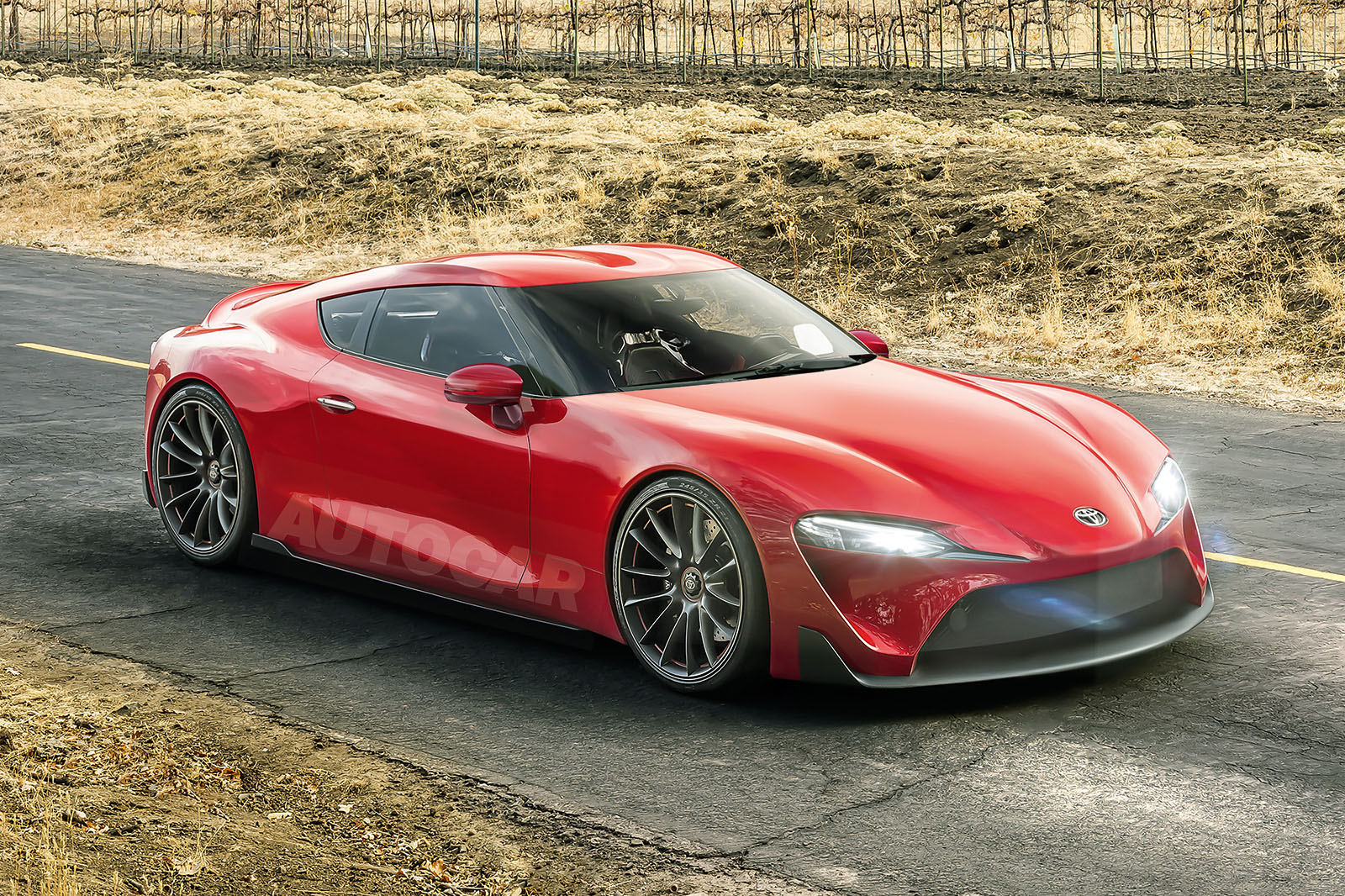 The production version of the Toyota sports car, depicted above in an exclusive Autocar rendering, has been influenced by the exaggerated proportions of the earlier FT-1 concepts. It has a short front overhang and long, sweeping nose section, which houses a longitudinally mounted engine.
As expected, the detailing throughout the new car's largely aluminium body has been toned down and refined compared with the FT-1, providing the production Supra with a crisper and smoother appearance.
The two-door layout and liftback-style tailgate of the FT-1 are retained. Inside, the new Supra (pictured on track below) provides accommodation for two in the front, with space in the rear taken up by a shallow parcel shelf and a boot similar in size to that of the current Porsche 718 Cayman.