Nissan has revealed the second-generation Juke, claiming that the trendsetting compact crossover has "grown up", with improved performance and practicality.
The new model was unveiled at events in five European cities and is available to order now in the UK, priced from £17,395.
The original Nissan Juke was launched in 2010 and Nissan has sold nearly one million examples since then, but having effectively founded the compact crossover class, it has come face to face with increased competition from a glut of new arrivals.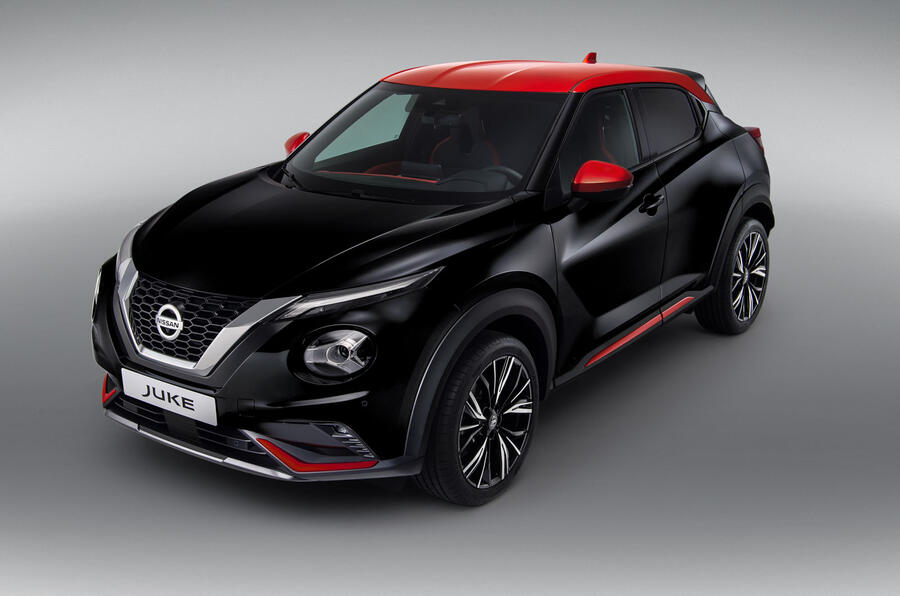 Nissan sold 67,763 Jukes in Europe last year, compared with more than 100,000 a year between 2011 and 2013, according to figures compiled by Jato Analytics. By comparison, Renault sold 121,970 examples of the Renault Captur in 2018.
The Juke has received a thorough makeover for its second generation, with sharper lines and a bold new grille, but it retains some of the original model's defining features, including large round headlights underneath thin daytime running lights. It maintains the 'floating' coupé-style roof design and sits on 19in alloy wheels for higher-spec versions, a first for the Juke.
Ponz Pandikuthira, Nissan Europe's product planning chief, said that although the Juke has "grown up", it has been developed to offer improved performance and will still retain "the fun-to-drive qualities that have always made it stand out".