If this first test of the new Honda Civic Type R was served up at a fancy dinner party as a dainty, daring amuse-bouche you'd be forgiven for complaining about portion size: here it is in all its glory, potentially one of the most significant launches of the year and a prototype only in name and chassis plaque (00000, if you want to know, although nobody would admit how many 00000s there are in the world), and we have just two laps and around 180sec in which to sample it.
We've driven the new Honda Civic Type R - read the review here
It's a drive that's as delightful as it is frustrating; an unexpected opportunity during a deep dive into Honda's future product and development plans in Japan, complete with a twisty but challenging race track to play on (fourth gear wasn't exercised, but high in third was enough to sample some decent speed in some challenging bends).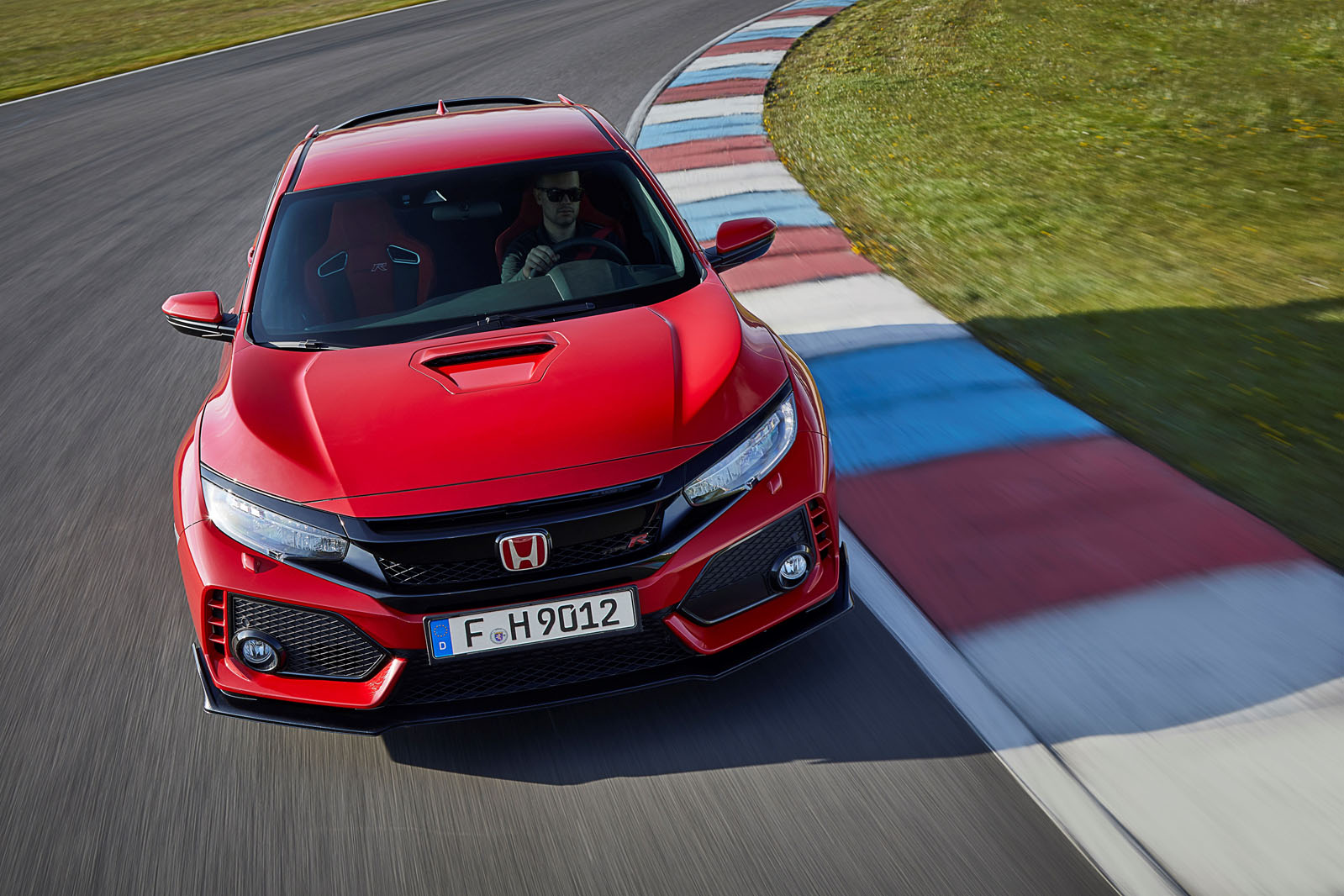 It's a bit of a crazy decision to even let us near it, be honest, with the full test drives just days away in Germany now, but given the chance, what would you do? Honda, always ready to defy logic as well as convention, has done it again.
So, full disclosure: this 'review' is not laden with conclusions. To judge a car that has cost many millions to develop and that has had many thousands of man hours poured into its creation on such scant evidence is not our style.
So no star rating and a flip-flop of a conclusion, but several observations that - and perhaps this was the point - mean that next week's verdicts cannot come soon enough. To come back to that amuse-bouche analogy, while I might complain about portion size, I'm certainly not complaining about the fizz-bang-pop delivery of tasty intrigue.
New Honda Civic Type R features more powerful turbocharged engine