Honda will launch two all-new electric cars in 2018 - one for the Chinese market and one for global sale - as it seeks to make up lost ground on rivals and hit its goal of two-thirds of sales being powered by an electrified powertrain by 2025.
Honda Urban EV concept revealed at Frankfurt Motor Show
The first model will be previewed in a concept at the Frankfurt motor show next month. Called the Urban EV concept, it will influence a production car that is being designed with Europe as its key market. A preview picture of what appears to be its instrument cluster during charging (pictured above) has been released.
Honda Sports EV revealed at Tokyo motor show 2017
The arrival of this car and the second planned EV marks a change in direction for Honda. The brand has led the way in hydrogen car development with the Clarity (pictured below) and been a leading hybrid pioneer since the launch of the Insight in 1999. But, along with other Japanese manufacturers, it has held back on launching pure electric cars until now.
Its senior management previously argued that the real-world emissions benefits of electric cars after the electricity was generated didn't justify the technology and instead preferred to concentrate on developing cars powered by hydrogen fuel cell. Growing political pressure to sell electric cars in China and the rest of the world has forced a change in strategy, however.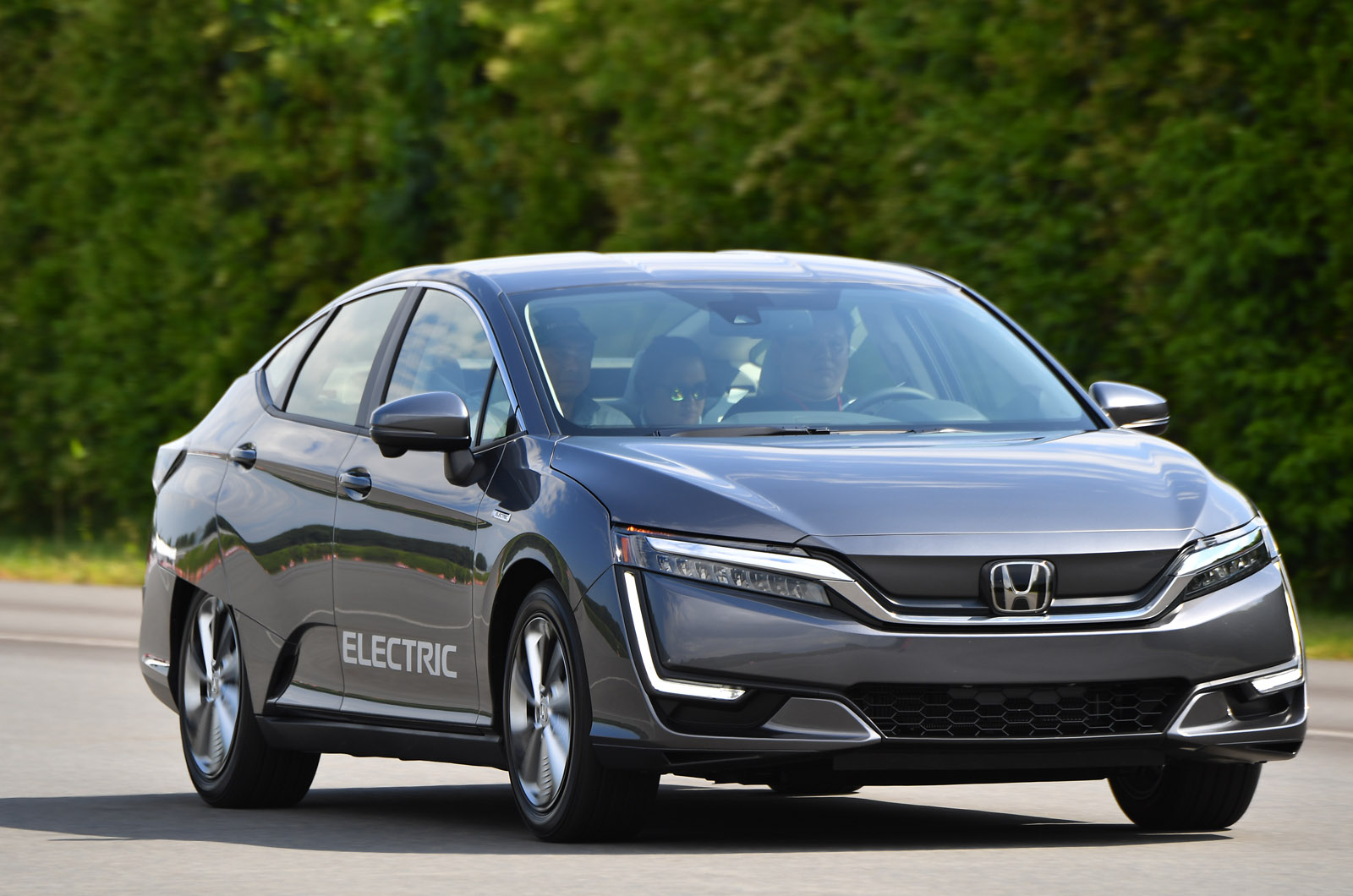 To accelerate development of electric cars, Honda CEO Takahiro Hachigo ordered the creation of a stand-alone Electric Vehicle Development Division in October 2016, with the investment to build that technical expertise expected to yield more fully electric cars in time. More recently, Honda has partnered Hitachi to form a new electric vehicle company.
Few details of Honda's first bespoke global EV have been revealed, beyond Hachigo saying it will feature "a high-density, lightweight battery pack, integrated heat management and the evolution of energy transfer functions – both to and from the vehicle". He suggested the powertrain layout "will enable greater freedom in the design of vehicle packaging".