BMW is set to crown its new 8 Series convertible line-up with a new M8 version with more than 600bhp.
The M8 will go on sale in 2019 following the launch of the standard model, seen here during its official debut at the Los Angeles motor show.
Conceived to rival a number of existing upmarket convertibles, including the forthcoming Bentley Continental GTC and Mercedes-Benz S-Class cabriolet, the new BMW open-top forms part of a three-model-strong resurrected 8 Series line-up that also includes the 8 Series coupé and the upcoming four-door 8 Series Gran Coupé set to be unveiled next year.
The indirect replacement for the 6 Series convertible is planned to go on sale in the UK in December with deliveries due in March 2019.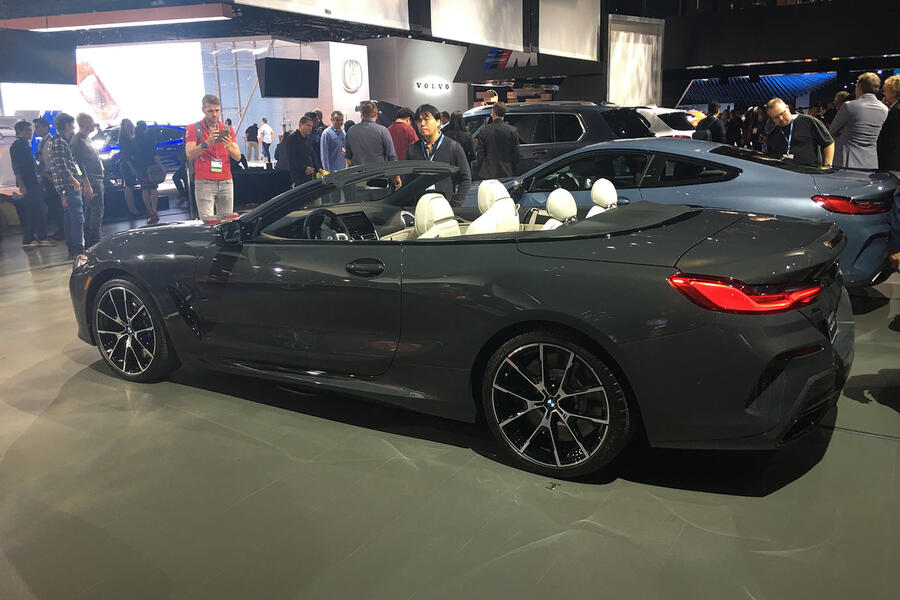 The 8 Series convertible will be initially sold with the choice of just two engines. They are a turbocharged 3.0-litre inline six-cylinder diesel engine with 316bhp and 502lb ft at 1750rpm in the 840d xDrive convertible, and a turbocharged 4.4-litre V8 petrol unit that delivers 523bhp and 552lb ft at 1800rpm in the initial range-topping M850i xDrive.