Just weeks after BMW detailed the facelifted 7 Series, Alpina has released the first information on its performance-focused B7 version ahead of sales beginning in the summer.
The B7 follows on from the outgoing model by using BMW's established 4.4-litre twin-turbocharged petrol V8, making an even 600bhp and 590lb ft of torque. That translates to a 0-60mph time of 3.5sec and a top speed that doesn't just crack the magic 200mph but exceeds it by 5mph. That's the same as the Ferrari 488 GTB.
Of course, those figures are the same as the outgoing B7, but it looks like all European cars will now be offered solely with xDrive four-wheel drive. This, alongside an engine management upgrade that brings a 1000rpm-lower torque peak, shaves 0.5sec off the 0-62mph time, bringing it down to 3.5sec.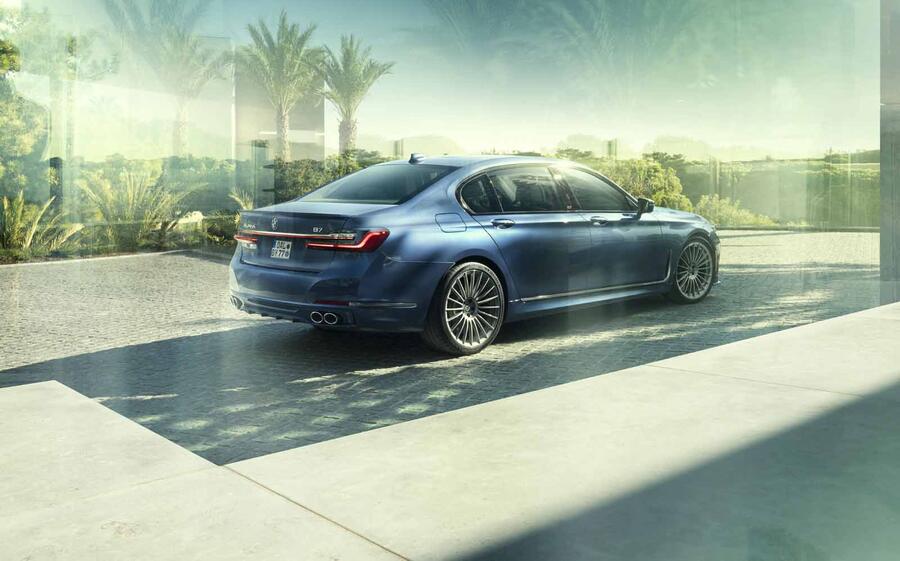 Other mechanical changes include special high-volume, interlinked intercoolers to help ensure the car's thermodynamic stability and an eight-speed automatic gearbox that offers shifts claimed to be "considerably quicker" than the old B7's.