Morgan is working on an all-new high-performance sports car flagship that will both reinforce its reputation for classic design and move it on a couple of decades, notionally into the Jaguar E-Type era.
The new car, which will be made in both coupé and roadster forms, follows several years of research into what a traditionally minded 109-year-old car company should do next, without threatening its successful classic model range. It is being created in-house by design and engineering teams that now total around 30 people as a result of recent, well-targeted investment.
The new hand-made flagship's first iteration is understood to be a two-door, two-seat coupé that should appear in the mid-2020s, estimated to be priced near the level of an Aston Martin V8 Vantage. It will use a new architecture with the classic Morgan front-engine, rear-drive layout and continue the marque's tradition for compact dimensions and light weight, while utilising the latest in chassis and powertrain engineering.
Morgan bosses are coy about revealing the new car's performance and power, not least because it will have several different powertrains, including electrified variants, over its life. Early versions are likely to use a downsized, forced-induction six-cylinder petrol engine producing 350bhp-plus, driving through either a manual six-speed or paddle-shift automatic gearbox.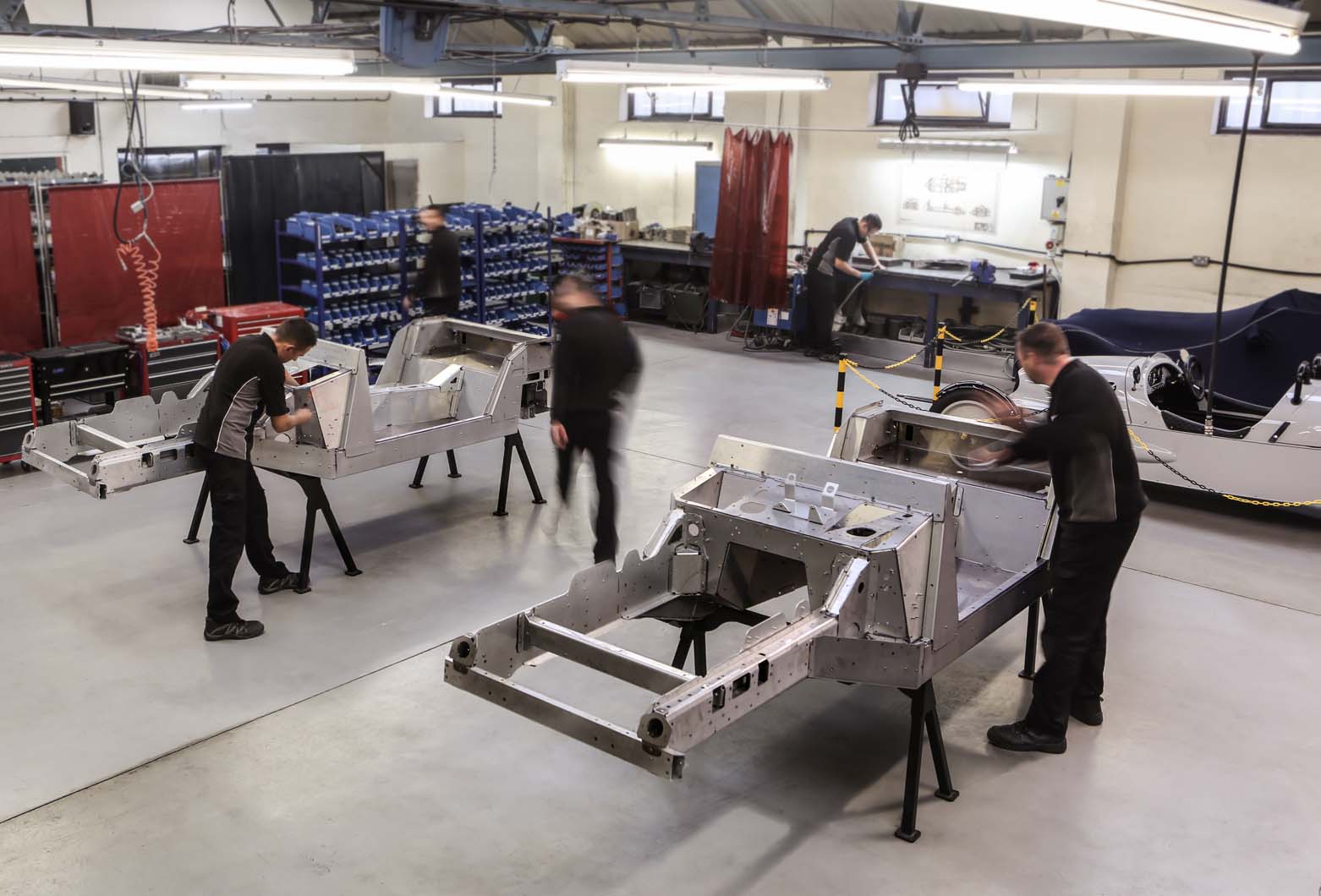 Performance is likely to be close to Plus 8 levels, which means a top speed of 150mph-plus and 0-60mph acceleration in the 4.5sec bracket.
The new car's key structural element will be its new-era bonded and riveted box-section chassis in aluminium, created specifically for versatility in multiple applications.
This chassis, under final development now in Morgan's workshops, will have its first production application next year in a model that uses the brand's current classic architecture, to be launched as part of Morgan's forthcoming 110th-anniversary celebrations.