Mini has offered the first official hints about how it plans to expand its electrified line-up, following the recent launch of the all-Mini Electric Mini hatchback.
Outlining its product strategy for the near future, the brand said it will "enable customers all over the world to have emission-free driving with a completely electrified model family" while still offering "highly efficient petrol and diesel engines, which continue be an ideal solution for target groups and regions whose mobility needs are not yet met by all-electric vehicles".
Confirmed to be joining the new Mini Electric in showrooms will be a new crossover EV, which was first detailed by Autocar earlier this year. Developed as part of the brand's Chinese joint venture with Great Wall Motors, it will sit atop a new platform and take its power from a new generation of cobalt-free batteries of undisclosed capacity.
Further details of the new EV are thin on the ground, but it's possible it will revive the dormant Paceman nameplate and go on to form the basis of a replacement for parent company BMW's eight-year-old BMW i3 hatchback.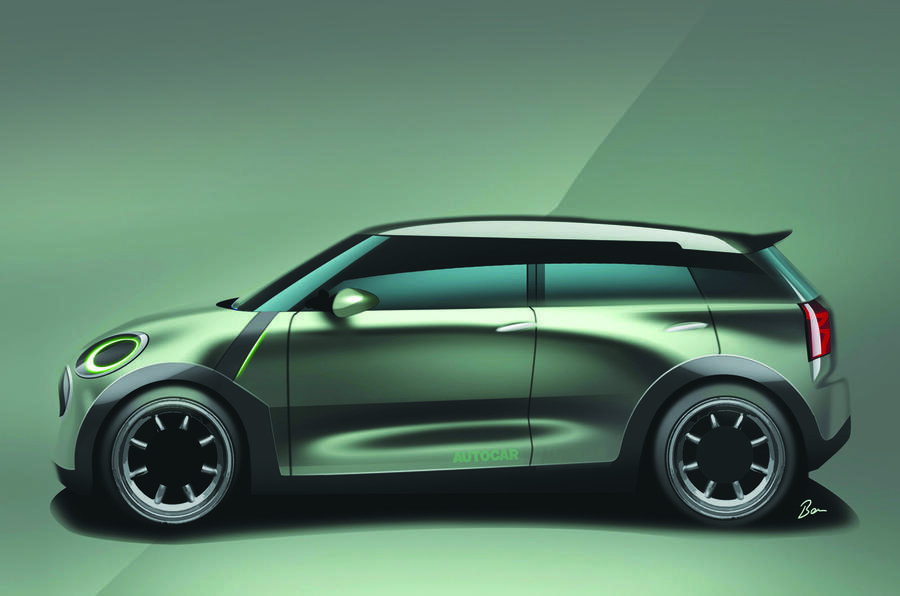 A date for the electric crossover's launch has not yet been given, but the Zhangjiagang factory where it will be built, 85 miles from Shanghai, is set to go into operation in 2022.
That factory will also build the electric version of the next-generation Mini hatchback for global markets, including the UK. Using another Great Wall Motors joint venture platform, it will again mirror the look of its petrol-engined sibling. However, the pure petrol model will continue to be built exclusively in Oxford, likely using a modified version of the existing car's platform.
The product strategy also mentions a new EV in the small car segment, which will likely be the MPV-shaped Traveller scooped by Autocar earlier this year.