A conceptual reimagining of the 1968 Mercedes-Benz 'W115' saloon has been released by car designer David Obendorfer.
Aiming to achieve what Obendorfer calls 'modest luxury', the design of the Icon E Concept is fairly understated both inside and out.
Though the design of the model is reminiscent of the W115, complete with the vertical headlights that typified the look of 1960s Benzes, the mechanical underpinnings are based on the latest Mercedes-Benz E-Class. Obendorfer notes that main dimensions such as the length, width, height and wheelbase are 'practically unchanged'.
The interior is similarly refined, with Obendorfer stating a desire to include 'as few decorative elements as possible' in the design. The steering wheel is a direct reference to classic Mercedes style with the metal insert, while the dashboard appears to be as minimalist as possible, featuring only a large digital display that also houses the speedometer.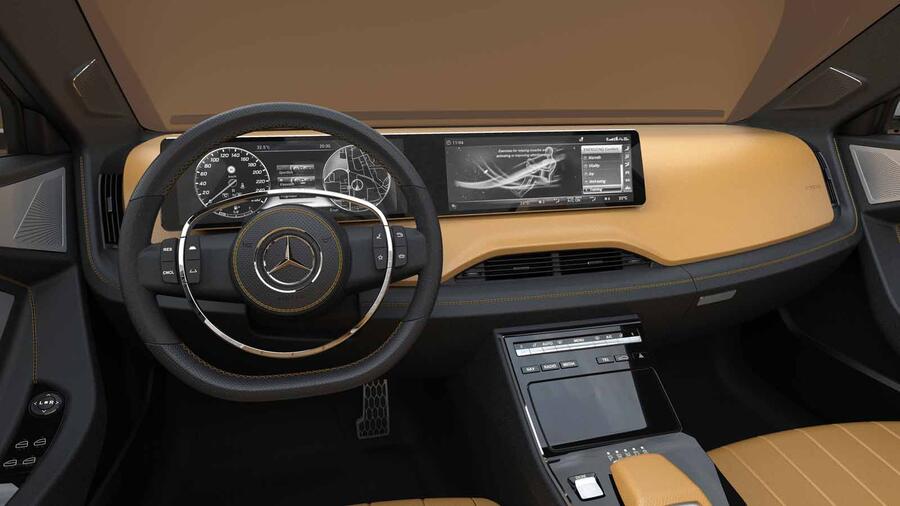 The Icon E Concept is also a tribute to chief designers from Mercedes' history: Paul Bracq, who styled the original W115, and Bruno Sacco, who served as head of design between 1975 and 1999.
While Obendorfer does work for a design studio, his automotive redesigns are largely personal projects. That being said, one of his creations, a Citroën Type H-inspired bodykit for the Citroën Relay van, was put into production a couple of years ago.
All of Obendorfer's automotive concepts aim to reimagine the classic design of iconic cars from decades ago, such as the Renault 4 and the Fiat 600.
While it is tempting to use the word 'retro' to describe his designs, Obendorfer himself regards the term with some scrutiny, noting: "They are interpretations obtained via a creative process, similarly to any new models. From the designer's point of view, it's easy to see that 'retro' as such does not even exist."