Mercedes has revealed the GLC 43 AMG Coupé ahead of its debut at the Paris motor show at the end of next month.
The GLC 43 4Matic Coupé is powered by the same 3.0-litre twin-turbocharged petrol V6 as other 43-badged cars in the Mercedes-AMG lineup, producing 362bhp at 5500rpm and 382lb ft of torque at 2500rpm.
This equates to a 0-62mph time of 4.9sec; identical to its standard-bodied GLC 43 sibling and 0.3sec down on its E-Class counterpart, onwards to an electronically limited top speed of 155mph. Fuel economy and emissions, according to Mercedes' figures, are 33.6mpg and 192g/km CO2.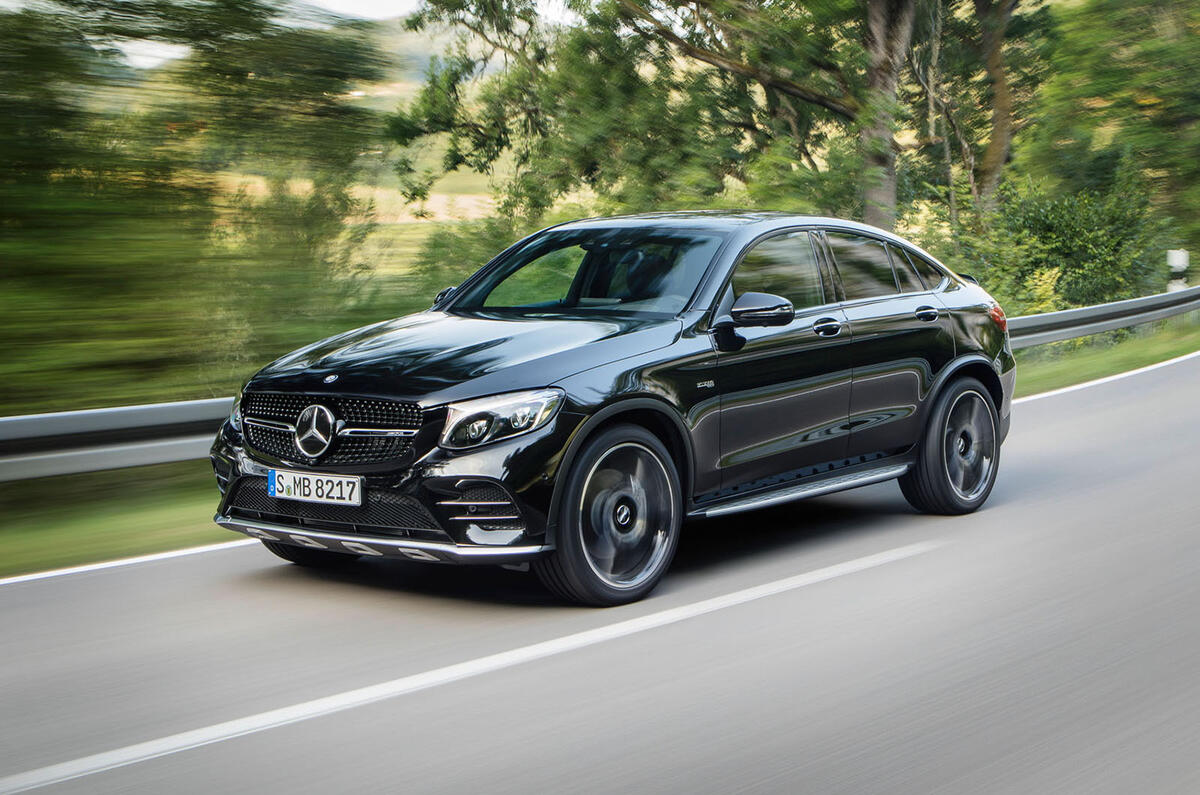 The AMG GLC 43 Coupé is 7bhp and 39lb ft up on its only direct rival – the 355bhp BMW X4 M40i, and also has the weight advantage over the BMW; the GLC is 60kg lighter at 1780kg. In spite of these, the two are equally matched in acceleration, and their electronic top speed limiters kick in at identical speeds.
The heavier and more expensive Porsche Macan GTS is slower to 62mph than both by 0.3sec but is 4mph quicker at the top end. It's only the range-topping Macan Turbo that bests the AMG and M40i's acceleration, but at more than £63,000, is considerably more expensive for the 0.1sec lead it builds in the 0-62mph sprint. The full-fat GLC 63 Coupé will likely rival the Porsche more closely upon its launch - it's expected to have up to 503bhp from a 4.0-litre V8, which is shared with the other 63-badged models.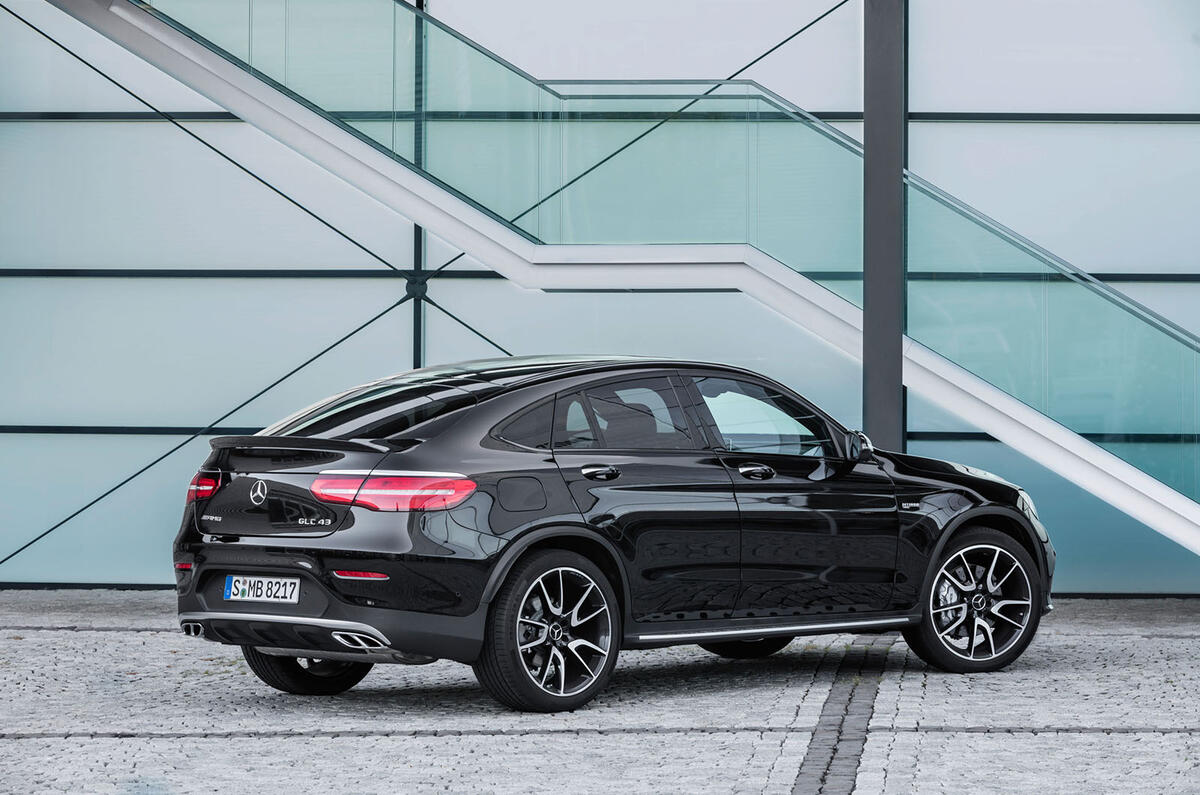 Also like the standard GLC, the model is given AMG-tweaked all-wheel drive, which shares the torque between the front and rear wheels at a ratio of 31:69, along with Mercedes' 9G-Tronic automatic gearbox, which benefits from shortened shift times.
The transmission can be operated in both automatic and manual setups, but defaults to automatic – a centre console-mounted button needs to be pushed to engage manual mode.
Aside from this, there are five modes to choose from in the car's Dynamic Select menu; Eco, Comfort, Sport, Sport Plus and Individual, all of which tweak the engine, gearbox, speed-sensitive steering and suspension, depending on what is selected. Cylinder shut-off technology and start-stop are also included in this.