Spy photographers have spotted a Mercedes-AMG GLC 63 Coupé testing one month after its sibling, the regular GLC 63, was last seen in public.
The two models share underpinnings and get longer bonnets than that of the regular GLC, to provide more space for the wet-sump twin-turbocharged 4.0-litre V8 that'll power them. Shared with models like the C 63 saloon, the engine is likely to produce up to 503bhp and 516lb ft, as it does in other models.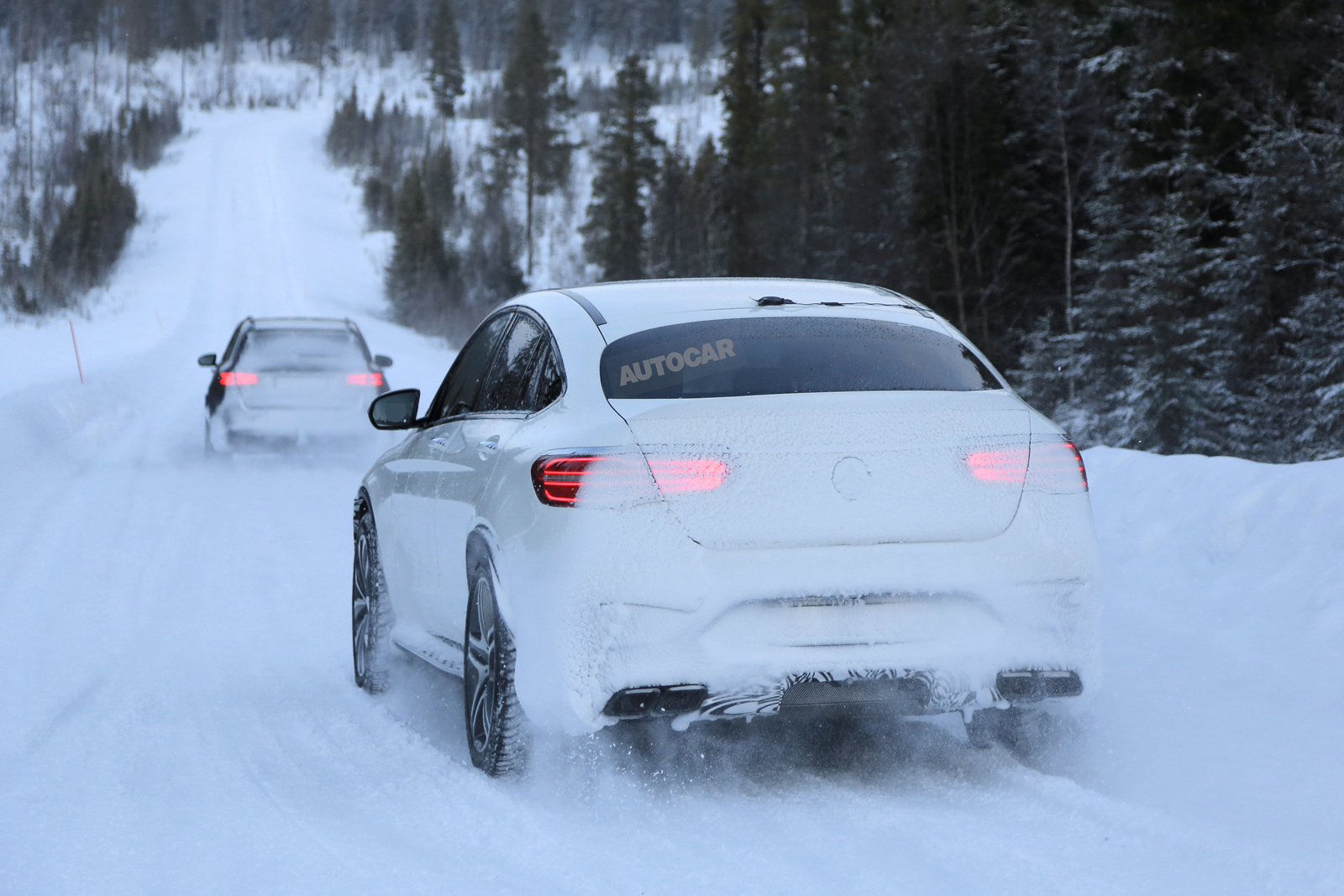 The next GLC models wear a new front bumper that's larger than the ones fitted to earlier cars, and have wider air intakes, giving the super-SUV models a more muscular front-end look.
The regular AMG GLC 63, painted black, looks near identical to the GLC 43 and the white coupé looks similarly unchanged from the GLC 43 Coupé. It is thought the cars' interiors will also be identical to that of their siblings, which use a twin-turbocharged V6 engine to produce 361bhp and are both on sale already.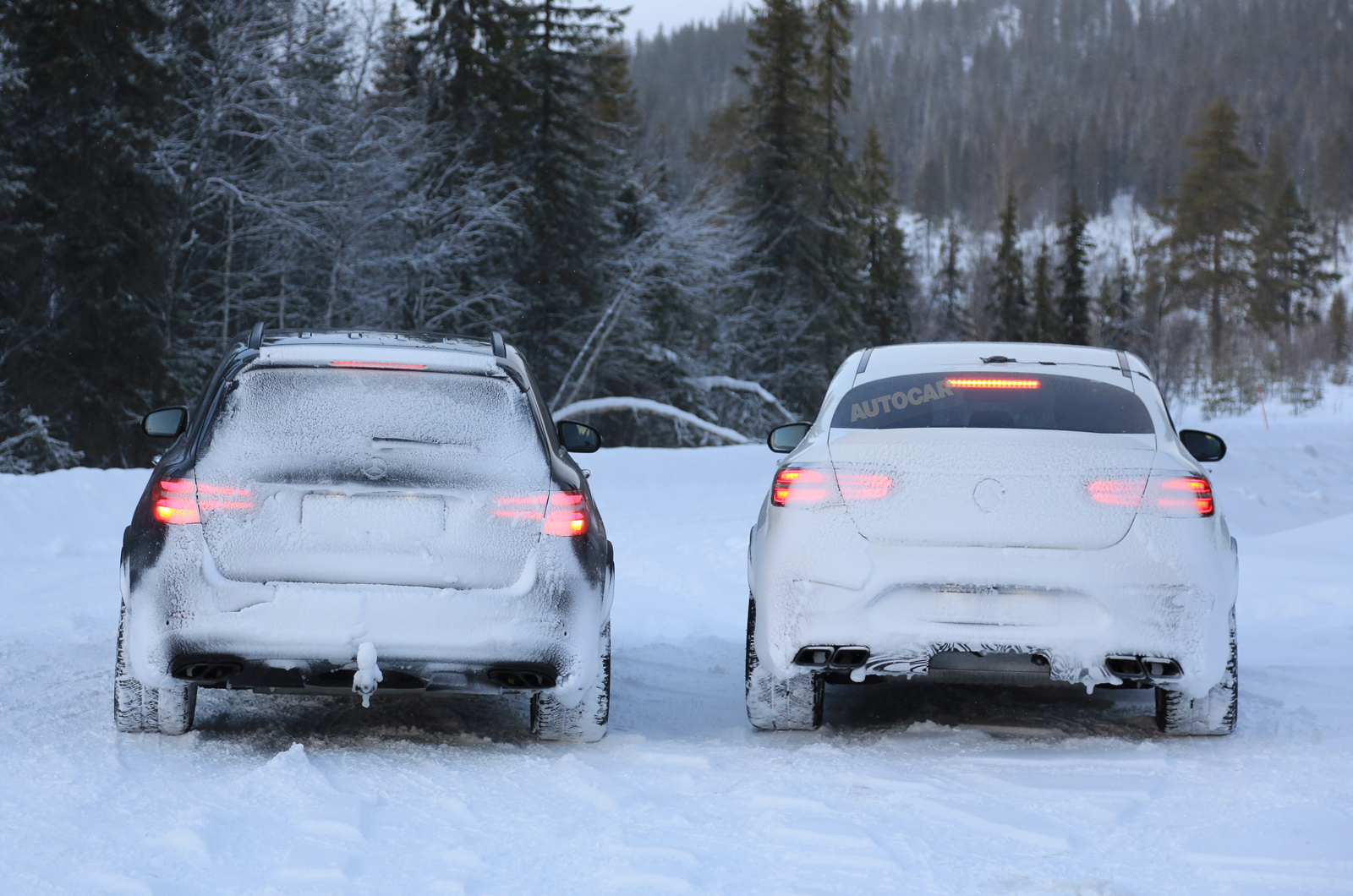 AMG boss Tobias Moers recently said AMG 63 models would retain rear-wheel-drive layouts, leading some to suggest the hottest GLC could be rear-driven only. However, the larger GLE 63 comes exclusively with 4Matic four-wheel drive, so it seems more likely that this layout will be offered on the GLCs.