Mazda will put a new version of its 2.0-litre Skyactiv-X engine into production next year with the promise of up to 30% improvement in fuel consumption over the existing Skyactiv-G petrol.
That figure is said to be possible during low-speed driving, but the company claims that 20% is also possible in average real world driving scenarios. The target outputs for when the engine hits the market in 2019 is 187bhp and 170lb ft.
Development engines have been installed in six prototype cars comprising Mazda 3 bodies underpinned by the new Skyactiv architecture. The new Skyactiv-X engine relies on two technologies – lean burn combustion and compression ignition – to reduce fuel consumption and CO2 emissions while delivering good performance.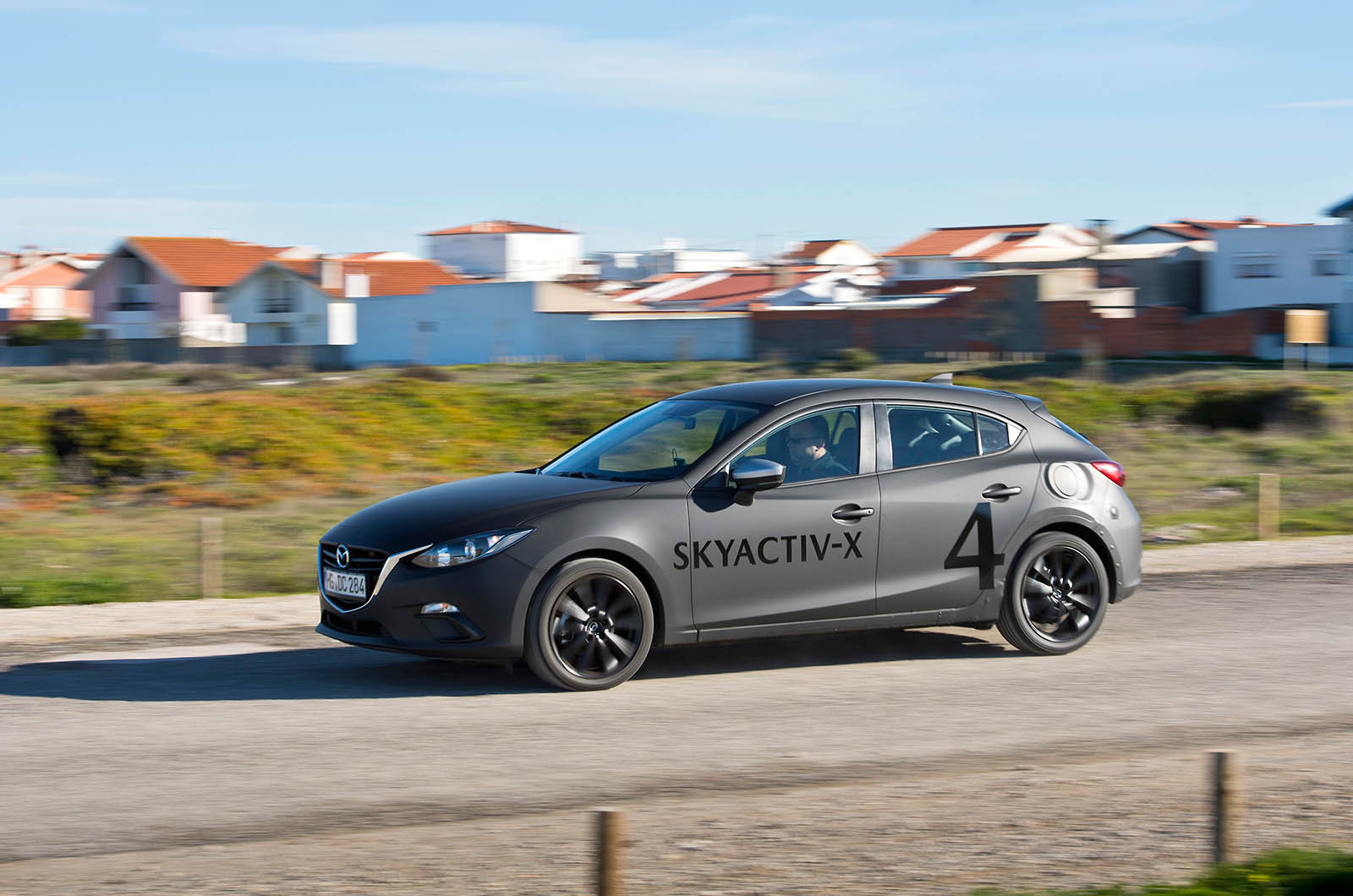 A conventional internal combustion engine mixes air with fuel at a ratio of 14.7:1, the perfect mixture to burn petrol in the cleanest possible way. Fuel is ignited by a spark inside the engine's combustion chamber and burns progressively until it is used up in a split second. A leaner mixture can improve economy, but can be more difficult to ignite and leads to faltering combustion.
The Skyactiv-X technology successfully sidesteps those problems with spark-controlled compression ignition (SPCCI), which reliably ignites the entire lean air/fuel mixture of between 30:1 and 40:1 in one go. Extra air to feed the lean burn running is supplied by a small, belt-driven, Rootes-type air pump.
A higher-than-normal compression ratio of 16:1 produces almost enough pressure to combust the lean fuel-air mixture spontaneously, but not quite. That happens when a second dose of fuel is injected and fired by a spark to create a mini fireball. The extra pressure created by the fireball tips the simmering main charge over the edge and it ignites.