Mazda's new Skyactiv-X engine is set to be the first compression ignition petrol unit to be put into mass production.
It is due to be launched in 2019, in conjunction with a new vehicle platform that the Japanese manufacturer says will underpin its future models.
According to Mazda, the Skyactiv-X engine, which uses Spark Controlled Compression Ignition (SCCI), will combine the economy and torque of a diesel engine with the performance and lower emissions of a petrol unit. Our test of an early development engine certainly hinted at a unit combining diesel and petrol characteristics.
Our rundown of Mazda's Skyactiv-X technology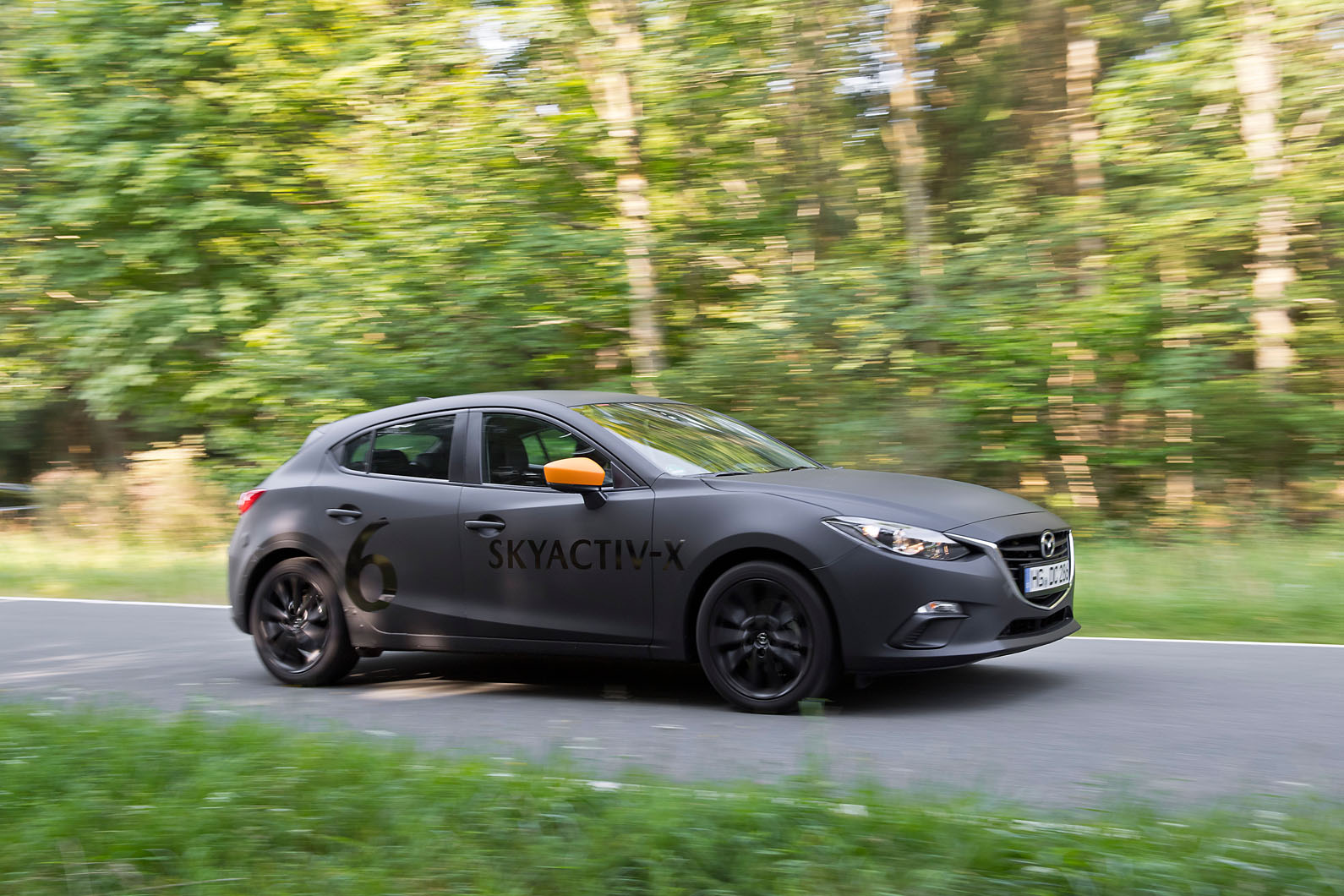 Our test involved driving development cars with both manual and automatic drivetrains, featuring the 2.0-litre Skyactiv-X engine. The cars were based on Mazda's new platform, and housed in a current Mazda 3 shell. The engines we tried were fresh from Japan and performance data wasn't available (Mazda engineers said it hadn't been properly dyno-tested yet) with speed limited to 100mph.
Mazda has yet to confirm which models will be the first to be launched with the new engine and platform, although as one of Mazda's key models in both the US and Europe, the 3 family hatchback would be a natural choice.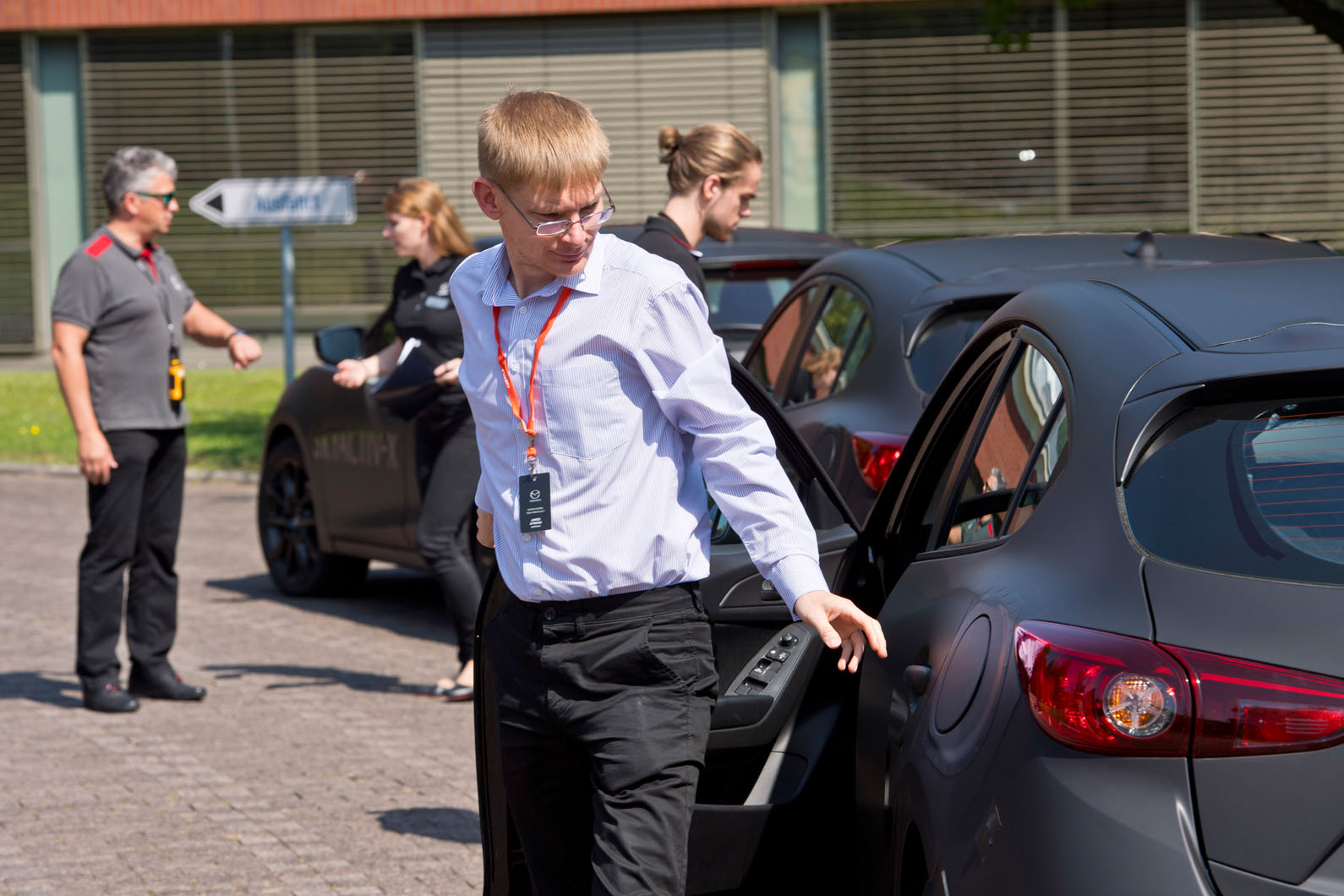 The test route was based on Mazda's European technical centre in Oberursel, near Frankfurt in Germany. It encompassed country roads and city streets, along with a short stretch of autobahn – enough to get a good impression of the Skyactiv-X engine in a range of environments.