Jenson Button will be one of four racing drivers tasked with breaking lap records at iconic European circuits in the latest Honda Civic Type R.
2009 Formula 1 champion and current NSX Super GT driver Button (pictured, below) joins a line-up featuring Honda World Touring Car Cup drivers Tiago Monteiro and Esteban Guerrieri, as well as fellow NSX Super GT racer Bertrand Baguette.
The racers will split the drive of the FK8-generation hot hatch across a list of circuits, which include tracks where the car's predecessor, the FK2, currently holds the front-wheel-drive lap record: Silverstone, Spa-Francorchamps and Estoril.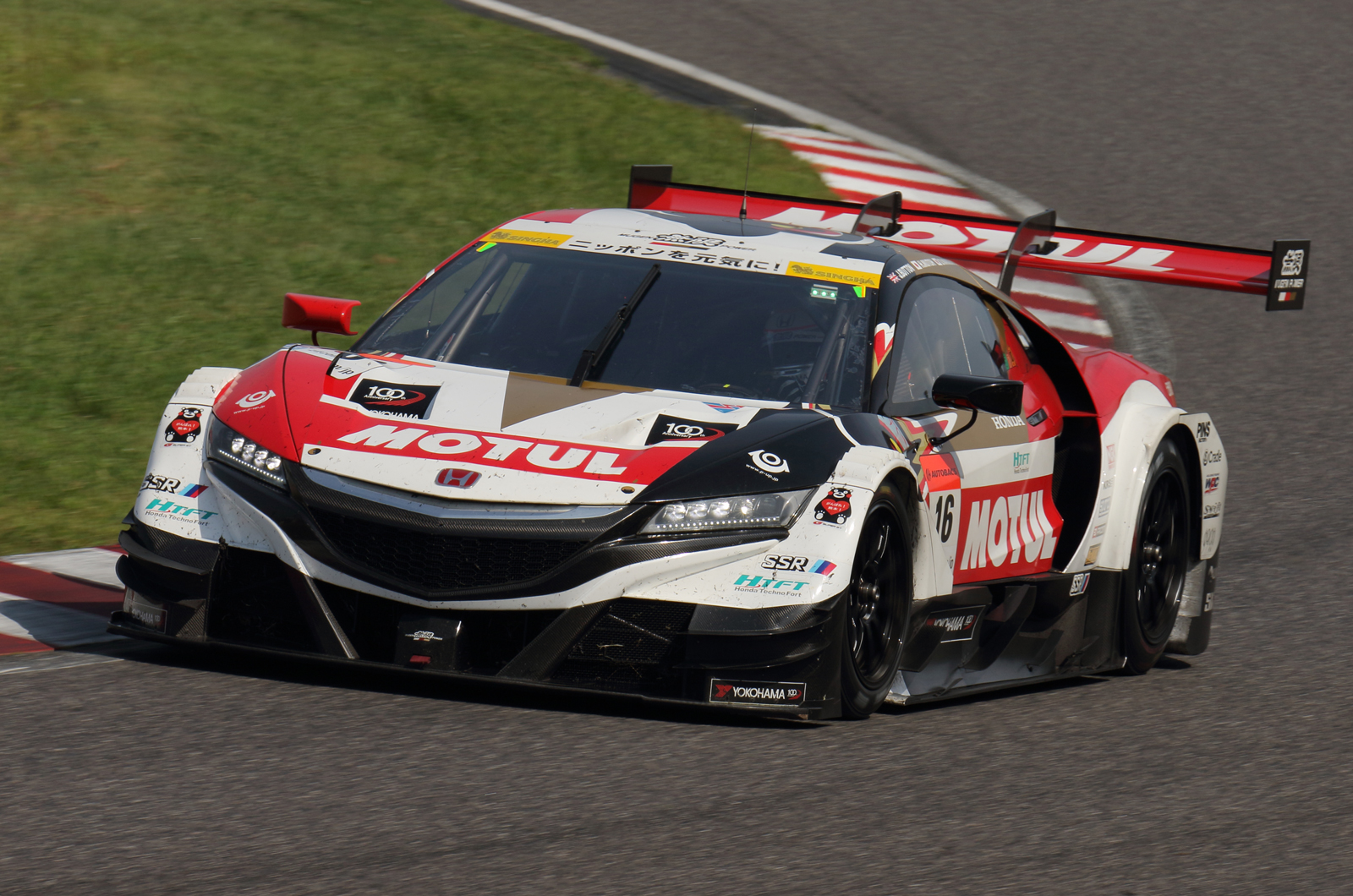 The FK8, which will be revealed at the Geneva motor show next week, will attempt to set new benchmarks at these tracks while also heading to more circuits with the ambition of laying down further front-wheel-drive records.
The car will be a standard road model with road tyres and an unmodified engine. The car's turbocharged 2.0-litre engine produces 316bhp and 295lb ft of torque, enabling a 0-62mph time of 5.7sec.
The latest Honda Civic Type R already holds the lap record for front-wheel-drive cars at the Nürburgring. A production development car set a 7min 43.8sec time there in April 2017, supplanting the Volkswagen Golf GTI Clubsport S and its 7min 49.2sec.
More content
Honda Civic Type R 2018 BTCC racer revealed
Next Honda NSX could be fully electric