Infiniti's forthcoming electric production cars will present a chance to make a "compelling statement" and help grow the brand, according to its design director.
Nissan's luxury arm, which was launched 30 years ago, has become an established firm in the US and Japan, but slow sales elsewhere recently prompted the brand to announce its withdrawal from the European market. The brand sold just 750 cars in the UK last year.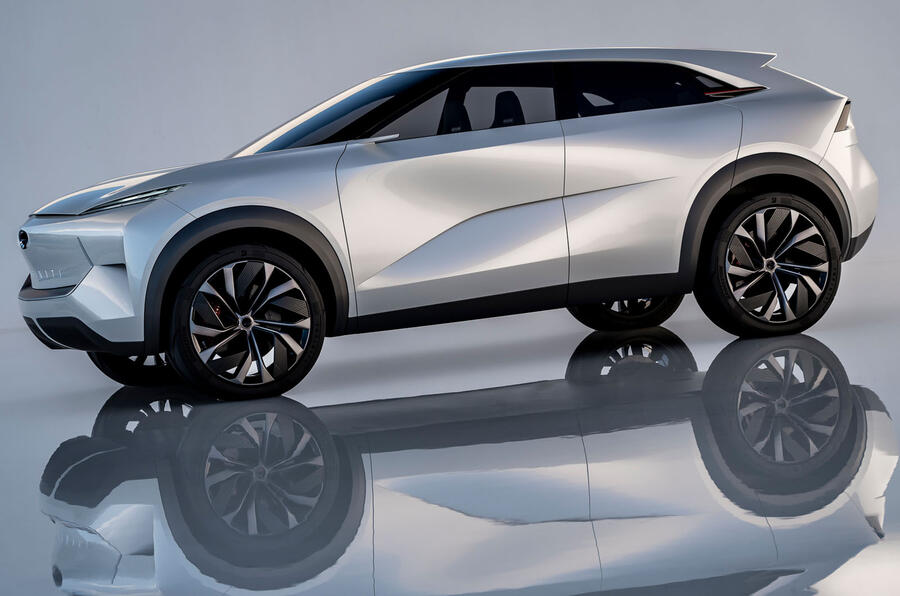 The firm is gearing up to electrify its range from 2021 onwards, including its first full electric cars – previewed with the near-production-ready QX Inspiration concept car showcased at the Detroit motor show in January.
Speaking before Infiniti revealed plans to leave Europe, design boss Karim Habib said the design changes enabled by electric cars – particularly the lack of need for a front grille and the greater interior space – present an opportunity for the brand to reinvent itself.
Calling the QX Inspiration a "brand-defining step", Habib said: "The Infiniti brand is fairly established, but we need to distil it and be clearer about who we are and what we stand for. Electric cars give us a lot of opportunity to do that: we're able to conceive the brand as a whole – to see a whole 'world' of Infiniti become a statement."