BMW M2 versus Ford Focus RS - which is better? We sent both of them, with Nic Cackett at the helm, to Wales, to find out.
What goes around, eh? In 1992, to satisfy the homologation rules of the World Rally Championship, Ford dropped a turbocharged Cosworth YB motor into the humble Escort and fitted a four-wheel drivetrain that sent two-thirds of its power to the rear axle.
The car, much like the earlier Audi Ur-Quattro, Peugeot 205 T16 and Renault 5 Turbo, was supposed to herald a world rally title (it didn't), but because the Frank Stephenson-penned rear spoiler was so big and the performance so improbable – 217bhp was just the beginning of the engine's potential – the car caught the imagination like an Atlantic swell hitting Nazare in November.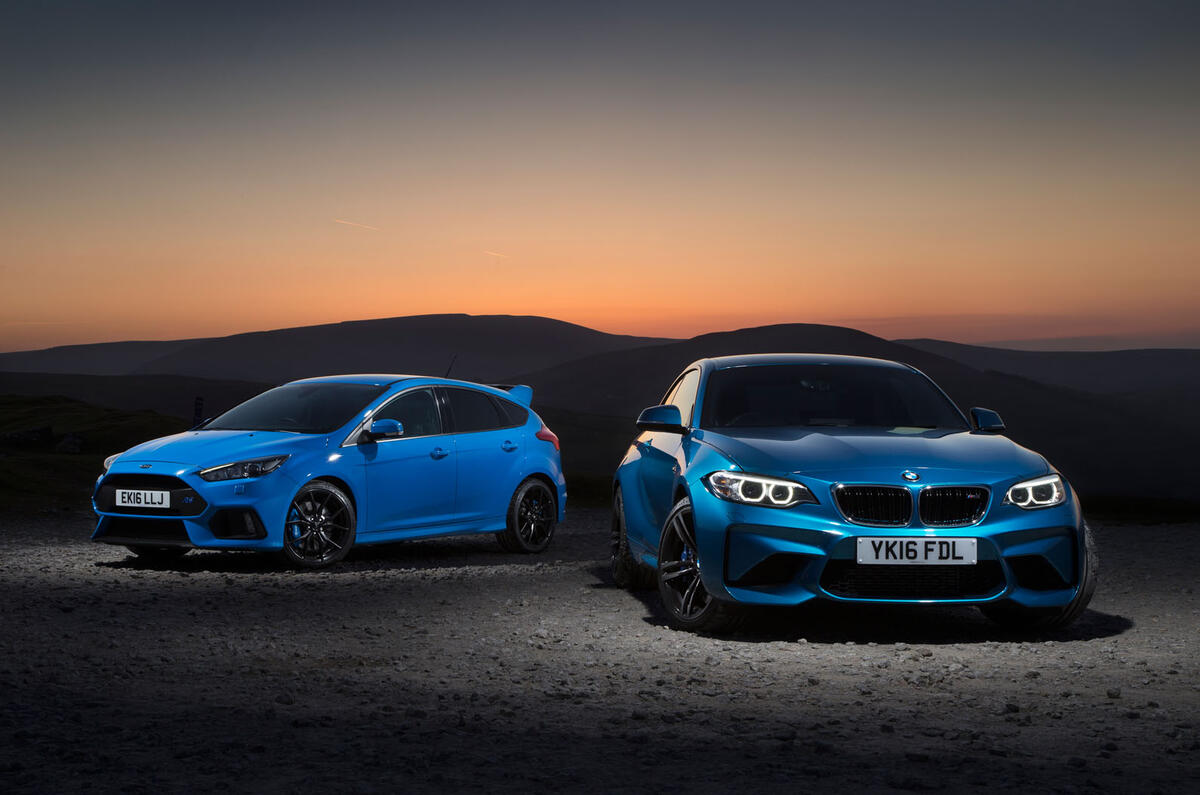 In the same year, Volkswagen took the squashed-up V of its new six-cylinder VR engine and wedged it into the otherwise unremarkable Mk3 Golf, creating the forerunner to the current Golf R. A year later, the gone-but-not-forgotten Max Power began publication – destined to eventually become the biggest male-orientated magazine in the UK. The combination – cost-effectiveness, profitability, cultural interest – contributed to the creation, development and proliferation of the genre now known (somewhat wonkily) as the mega-hatch.