A "high-performance" variant of the Fisker Pear electric hatchback, dubbed the Pear Extreme, has been confirmed by the American EV start-up.
Fisker has yet to confirm performance targets for the new variant, but it's highly likely to significantly reduce the 6.3sec (claimed) 0-60mph sprint time of the regular Pear, thanks to a dual-motor, four-wheel-drive powertrain.
For reference, the larger Fisker Ocean Extreme features a 275bhp motor on each axle for a combined 564bhp and 544lb ft. This allows the 2434kg SUV to reach 60mph from a standstill in 4.0sec.
Autocar expects that the Pear Extreme will be positioned as a rival to the £36,495 MG 4 XPower, whose 429bhp dual-motor powertrain allows it to hit 60mph in 3.7sec – faster than the entry-level Porsche Taycan and on a par with the Taycan GTS.
The Extreme is likely to feature the larger battery planned for the Pear. Fisker claims this yields a 348-mile range in regular variants, but this will doubtless be reduced in the high-performance model.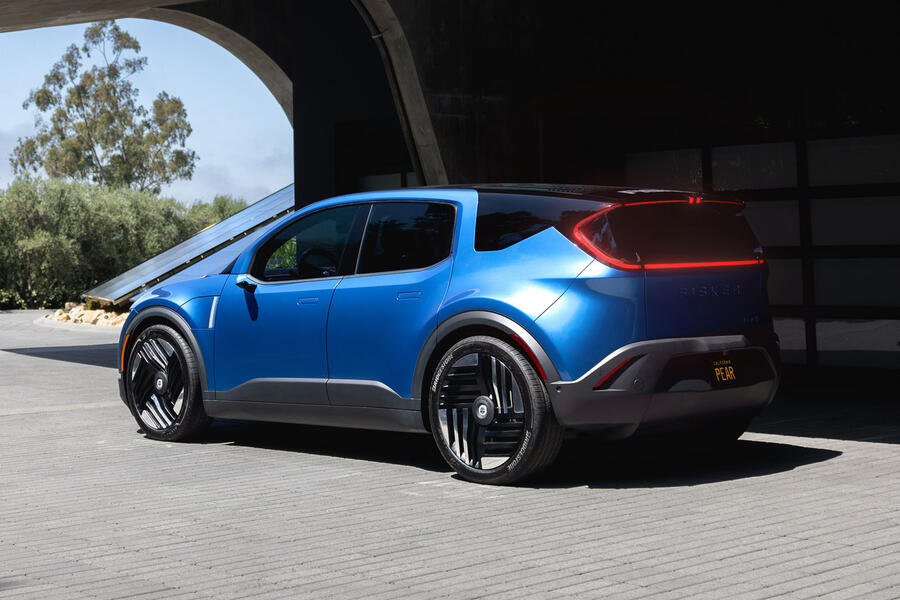 High-end versions of the Pear will also feature a solar-panelled roof, like that featured on the Ocean, to passively top up the battery with additional charge.
The cheapest variant of the Pear, on the other hand, will use a significantly smaller pack giving a claimed range of 198 miles.
This entry-level rear-wheel-drive variant, which Fisker expects to be the most popular, will be priced from $29,900 (before incentives) in the US. That equates to £23,500, although the on-sale price in the UK is likely to be slightly higher given local taxes and the cost of shipping the car from the Tawianese tech giant Foxconn's factory in Ohio, US.
"In two years, you will see people realising they don't need that [much] range, specifically if they have a second car," said Fisker Inc founder Henrik Fisker. "There are a few cars out there that have a 100- to 150-mile range and aren't selling," he added.