Porsche is nervous about this. In the past, it has invited the odd journalist to sit alongside a test driver while a car was being signed off, but never actually to drive.
Or at least to be able to admit as much in print. I once spent consecutive nights on the same aircraft to have a few minutes in the passenger seat of a new Porsche 911 as it was signed off by Porsche's top brass near Cape Town. This trip was rather more fruitful: I only had to go to Barcelona, I spent hours not minutes in the car and, most importantly, most of those hours were behind the wheel of the new, yet to be unveiled, Porsche Cayenne.
Porsche's understandable sensitivity means there's much I can't share about this third-gen Cayenne. When I asked one engineer about the hybrid versions to come, the reply was simply: "What hybrid?". I can't show you any images of the interior and Porsche even went to the effort of removing all the tiny Stuttgart shields from the wheel centres, though, oddly enough, not the bloody great one in the middle of the bonnet.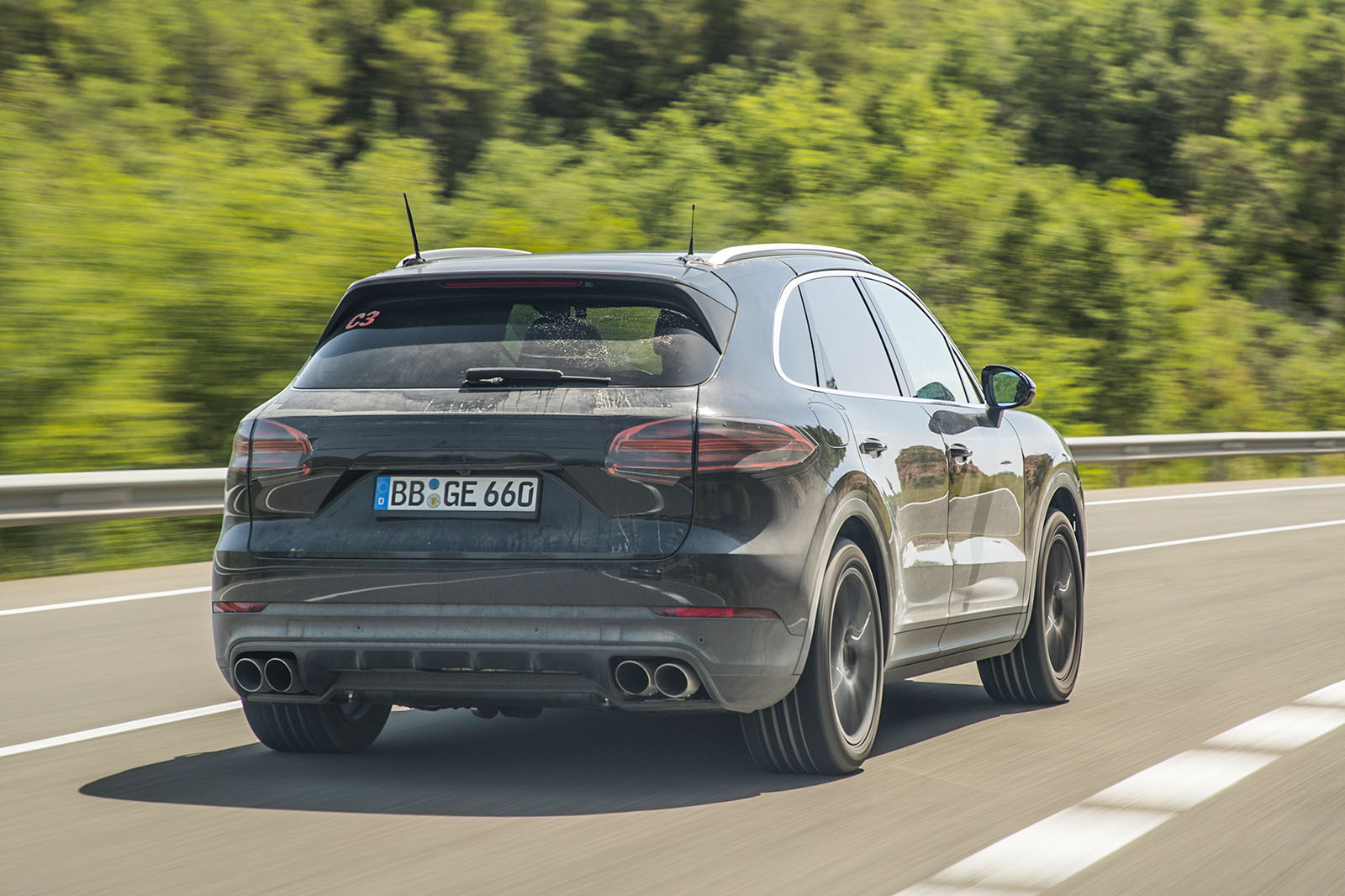 Nevertheless, there is plenty about this Cayenne you will have surmised already, so I won't dwell on it. It sits on the VW Group's MLB platform that already underpins cars such as the Audi Q7 and Bentley Bentayga and will also form the basis of the Lamborghini Urus.
Its engines largely mirror those already launched in the Porsche Panamera and will therefore feature two V6 petrol motors for the base Cayenne (335bhp) and S (434bhp), a four-litre twin turbo V8 (540bhp) for the Turbo and (while Porsche made no mention of either) Audi-sourced V6 and V8 diesels as well. The latter 414bhp unit features the electric compressor charger present in V8 diesel Q7s and Bentaygas, but not the Panamera.
And, of course, there will be hybrids, both the 'standard' 456bhp hybrid based on the 2.9-litre V6 from the Cayenne S and the presumably berserk 670bhp 'Hybrid S' powertrain based on the V8 Turbo. I am required to stress that these outputs relate to engines in the Panamera because Porsche won't say what they produce in the Cayenne, but nor was there any suggestion that they might be different.