The advances in EV battery technology and efficiency means that many electric cars are travelling further than on a single charge.
Range anxiety used to be a big barrier to customers making the switch to battery-powered machines, but even the smallest and most affordable models are capable of 200 miles or so between top-ups. Spend more (quite a lot more) and the distance you'll travel before you have to plug in can rise to more than 500 miles.
However, while these figures are eye-catching, it's worth bearing in mind that they are the official numbers generated by the cars submitted to the very prescriptive WLTP testing process. While this is meant to give a more realistic simulation of real world driving it's still an assessment that's carried out under laboratory conditions. Once out in the wild and subjected to different terrains, routes and driving styles, many EVs struggle to come anywhere near to matching these promised figures.
As a result, our sister site What Car? puts every electric car through a range test. Conducted on the road and under realistic conditions, it aims to deliver a far more accurate indication of the range you can expect to achieve when driving day-to-day. So, here are the ten EVs with the longest range that it has tested to date.
1. Hyundai Kona Electric, 259 miles
Leading the charge at the moment is the Hyundai Kona Electric, which returned a very respectable 259 miles on a single charge. What makes this figure particularly impressive is that it was delivered by a car that's one of the most affordable on this list.
Prices rises and the abolition of the Government's Plug-in grant means the Korea machine isn't as cheap as it was, but with the larger 64kWh battery weighs in at just under £38,000. This is mated to a 201bhp motor for smooth and brisk acceleration, while DC charging at up to 100kW means the battery can be replenished from 10 to 80% in under 50 minutes.
Eager performance aside, the Kona isn't much fun to drive, but it's composed and capable enough. Moreover, its blend of price, generous it count, lengthy five-year warranty and fashionable SUV-inspired styling means it continues to fly out of showrooms.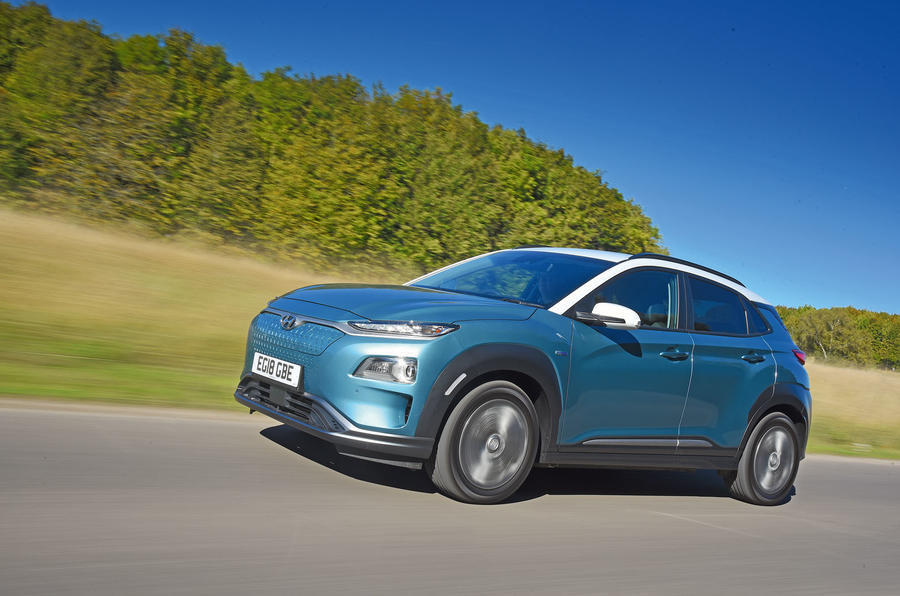 2. Jaguar I-Pace, 253 miles
As the first European carmaker to release a premium model to challenge the likes of Tesla, Jaguar beat its closest rivals to the punch, while also setting a high bar for them to follow. It is a true driver's car that happens to be powered by electricity, with impressive amounts of acceleration and the kind of handling you expect from the brand.
With a 90kWh battery powering its twin electric motors, the I-Pace achieves a real-world range of 253 miles. That narrowly puts it into second place behind the Kona Electric, but with support for faster DC rapid charging, it may spend less time plugged into a compatible charging point to regain any lost range.