The next-generation Citroën C3 will arrive early next year as a spiritual successor to the 2CV, having been developed to bring electric motoring to the masses.
The all-new ë-C3 will cost just €23,300 (£20,100) at launch, comfortably undercutting all but the cheapest Chinese alternatives on the continent.
Autocar understands UK pricing will start between £22,000 and £23,000 – significantly less than the £25,490 BYD Dolphin, the cheapest EV currently available in the market.
An even cheaper version with a smaller battery will join the line-up in 2025, priced at €19,990 (£17,250), although Citroën has yet to confirm whether this will be offered in the UK.
Citroën insiders told Autocar they believe it to be the most affordable "proper" electric car on the market, noting that it's a full-size five-seater, unlike the rival Dacia Spring Electric.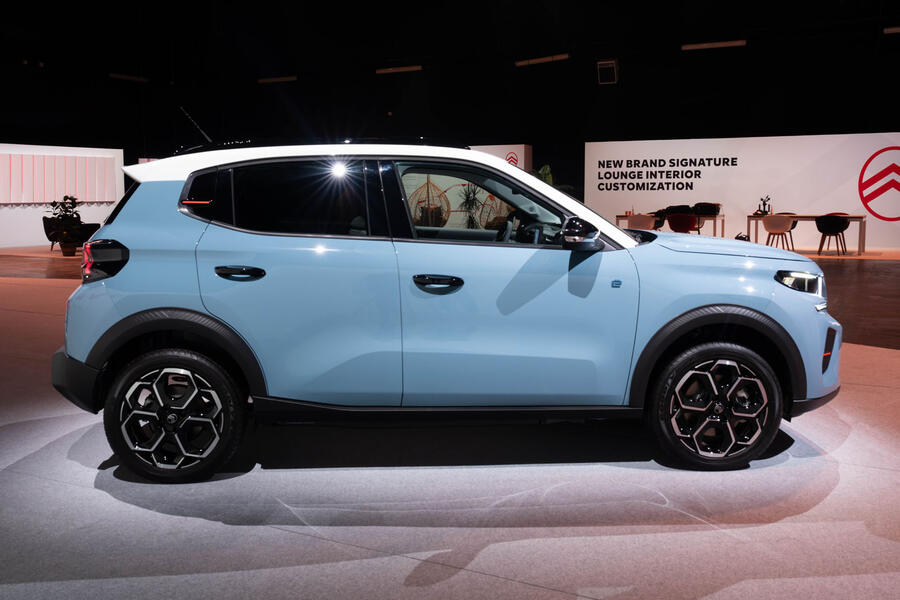 Key to achieving such keen pricing was the use of the cost-effective Smart Car platform, which was originally reserved for the separate 'CC21' C3 sold in India and Latin America.
Although the new Europe-bound C3 was conceived as an EV, this platform can support a combustion powertrain if there is sufficient demand (as was the case in the UK with the C4 X), and Citroën has left enough room beneath the bonnet for a petrol engine. A Citroën UK spokesperson confirmed to Autocar that the combustion C3 will target a starting price below £15,000, making it a rival to the Dacia Sandero.
The Smart Car platform was adapted to satisfy European regulations, gaining a stronger crash structure (the CC21 C3 infamously scored zero stars in Latin NCAP safety testing), and was given a host of tweaks to improve refinement, while the battery compartment under the rear seat bench was changed from a T-shape to a square to improve capacity.
The supermini will arrive with a 44kWh lithium-iron-phosphate (LFP) battery pack, giving it a range of 199 miles. The €19,990 variant will offer a range of 124 miles.