Audi Sport's engineers are working on an SQ2 performance crossover that is due for launch next year as an alternative to the Volkswagen T-Roc R.
The SQ2 will follow the form of the rest of Audi's S range with more power and sportier design features than the standard model it's based on. Recent spy pictures suggest that the changes will include quad exhausts, more prominent bumpers, a black front grille and extra black trim.
The hot version of the Q2 is expected to feature the same turbocharged 2.0-litre four-cylinder engine as the Audi S3 hot hatch. In that car, it produces 306bhp, but insiders expect the crossover's peak output to hover around the 295bhp mark.
The SQ2 has now been revealed - take a look here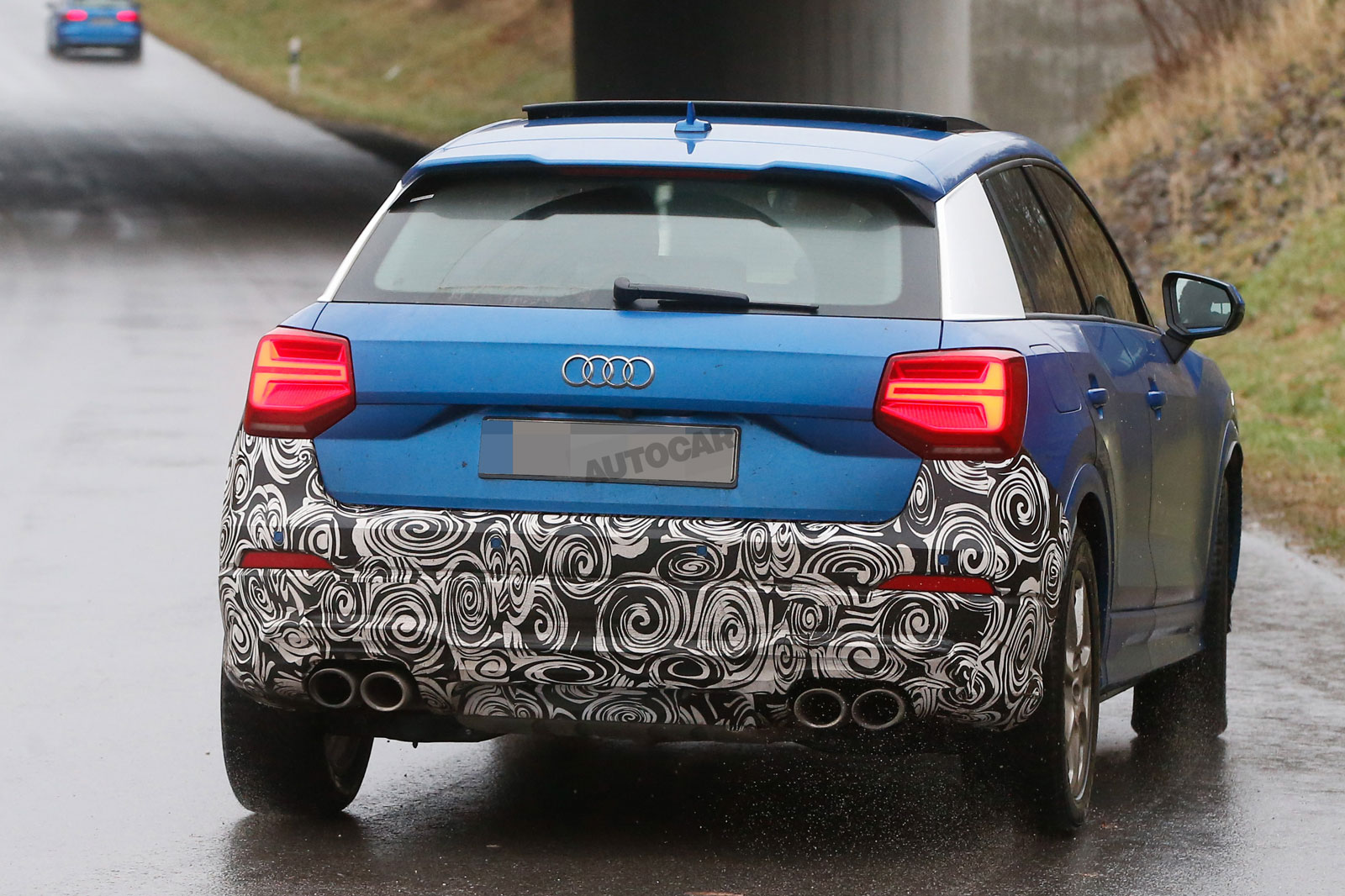 The T-Roc R will be a key rival when it lands next year, although the two cars, which come from the same stable, will be given different characters to ensure they appeal to different buyers. The SQ2 will likely continue to be marketed as a 'trendy' offering, while recent comments from Volkswagen chassis boss Karsten Schebsdat suggest the T-Roc R will be more playful to drive.
Price hikes attached to models like the S3 suggest the SQ2 could be priced from about £35,000, making it close to £15,000 more expensive than the cheapest Q2 variants.
Sales for SUVs have continued to surge in recent months, with the segment bucking the trend of a shrinking market and representing a third of all registrations across the region. Performance variants have also seen growth, suggesting the SQ2 will land in a buoyant market.
RSQ2
Insiders think an even faster Q2 will join later on into the model's production lifetime, likely badged as an RSQ2 and utilising power from the same turbocharged five-cylinder engine as the RS3. In that car, as much as 362bhp is on offer, giving some idea of how potent the RSQ2 could be.