The new Audi Q8 will give the Range Rover Sport its sternest challenge yet as the battle for sales of style-led premium SUVs hits new levels of intensity amid unprecedented — and still growing — global demand.
Priced from an estimated £65,000 and powered by a choice of 3.0-litre petrol and diesel engines, the Q8 is also set to go head to head with German premium rivals including the BMW X6 and Mercedes-Benz GLE Coupé.
Last year Mercedes was the world's largest seller of premium SUVs, closely followed by Audi and BMW. Land Rover was a distant fourth with sales volumes around two-thirds the size of those of its rivals.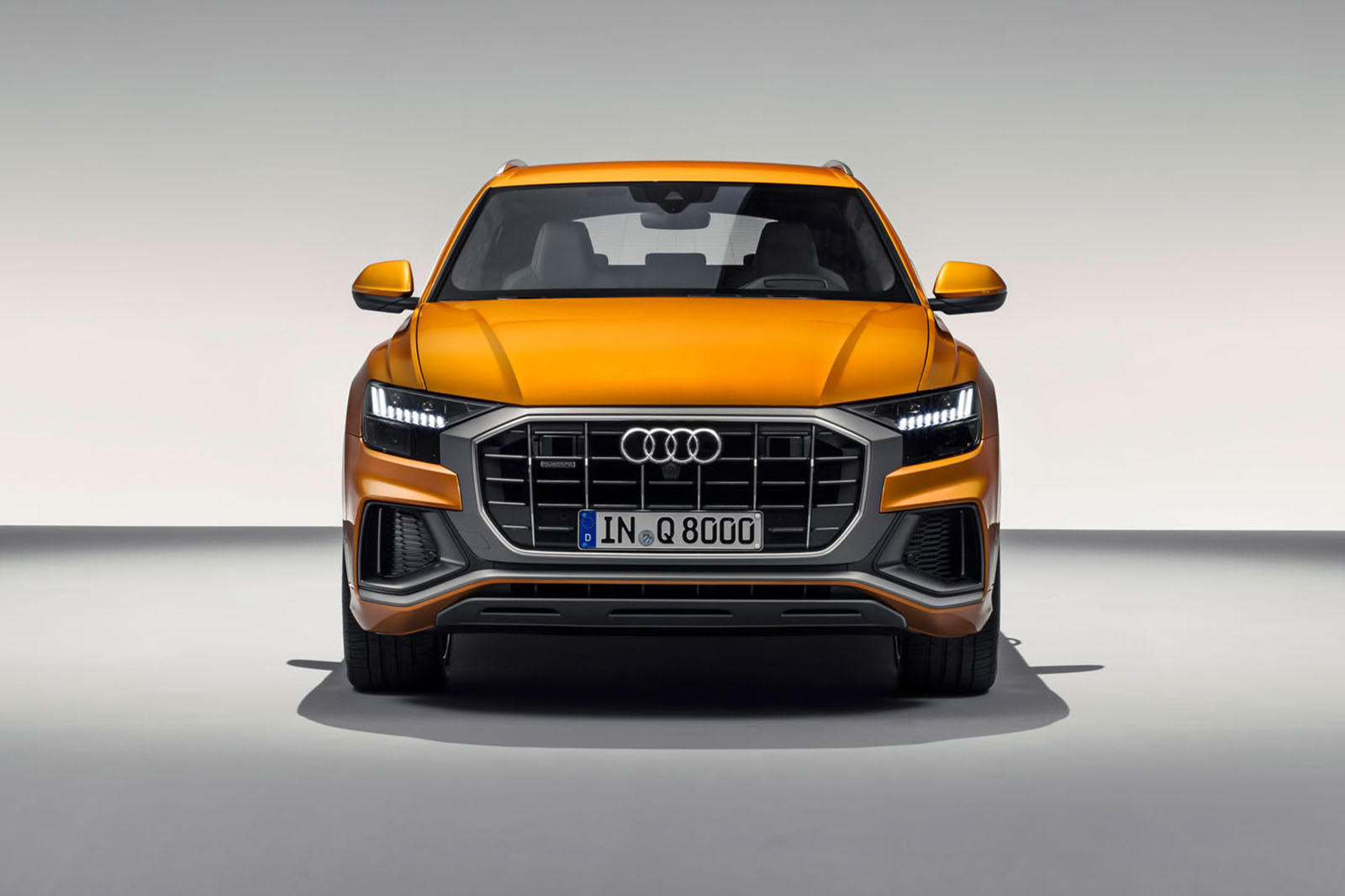 Although the Range Rover Sport is regarded as the most iconic design in the segment by UK buyers, with this new Q8 Audi has followed the trend for more extravagant styling established by the X6.
Sascha Heyde, exterior designer for the Q8, told Autocar that the team working on the car were commissioned with a brief to ensure the firm's new flagship SUV is immediately recognisable on the road and acts as a 'halo' for the brand's other models.
As well as the strikingly coupé-like roofline and frameless doors, notable styling flourishes include the new-style upright grille design, which features six vertical chrome fins; bulging wheel arches inspired by the design of the famous Quattro (and which are now a design feature on all new Audis including the Audi A6, A7 and A8) and the option of 22in wheels, the largest ever to be offered by the factory.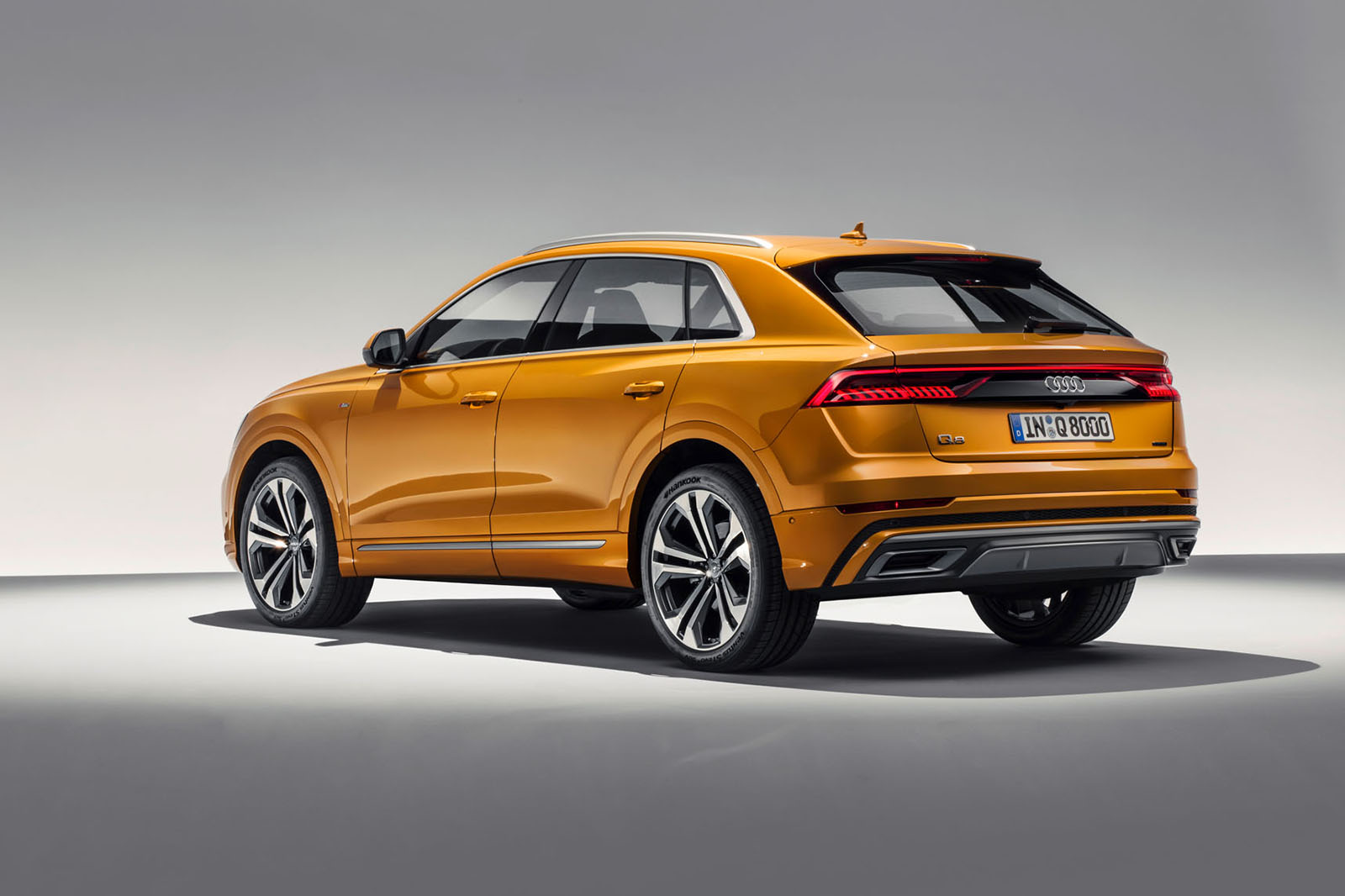 Technical design flourishes include a full-width light across the rear. It incorporates a new LED arrangement that projects a striking 3D shape and emphasises the car's width.
Although the Q8 is shorter than the Q7 on which it is based, this is entirely down to the smaller overhangs at the front and rear of the car. As such, interior space is nearly identical, although the Q8 has a strict five-seat layout, whereas the Q7 can be had with seven. The Q8 is 130mm longer than the Range Rover Sport, as well as being 100mm lower and 10mm wider. Its wheelbase is also 70mm longer, underlining the additional interior space that it offers. Boot space is 650 litres with the seats up and 1755 litres with them down, compared with the Q7's 770/1955 litres.