What is it?
This is the first petrol-engined version of the second generation Audi A7 Sportsback, which represents Audi's latest attempt to topple the Mercedes-Benz CLS for honours in the tricky luxury grand touring coupe market.
Sharing the latest evolution of Audi's MLB platform with the forthcoming A6 due later this year, the grand tourer is 5mm shorter than the previous model, albeit with a wheelbase that is 12mm longer.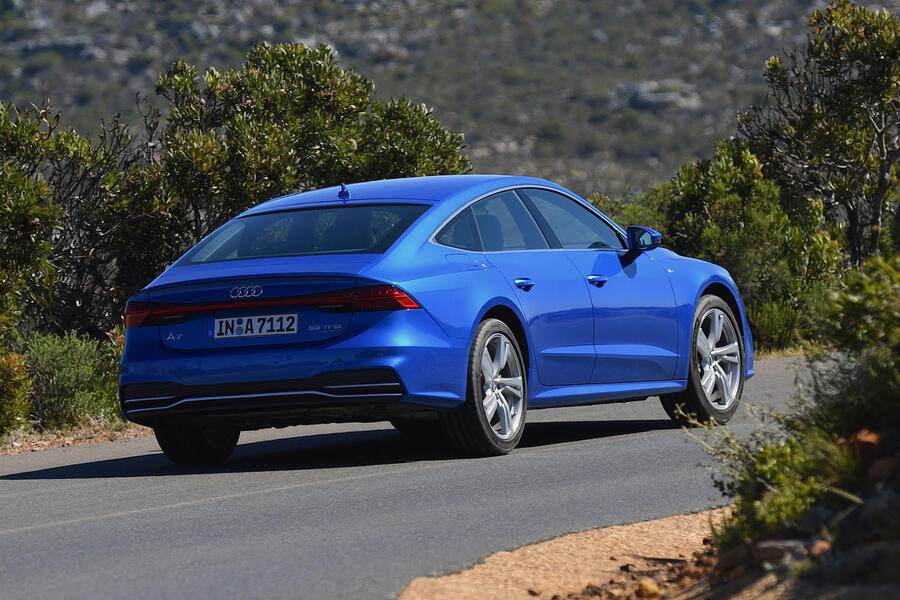 While the 50 TDI we've also reviewed is expected to be the bigger seller of the two early engine options, the 55 TFSI seen here will be the first to go on sale (with the diesel following quickly after). As fans of Audi's recently introduced new model naming system will know, the 55 designation indicates that car's powertrain produces between 328 and 468bhp. In the case of this car we're talking 354bhp, from a 3.0-litre turbocharged V6. As with the diesel, the engine (previously seen on the new A8) is complemented by a 48-volt belt alternator starter mild hybrid system, which can recover up to 12kW of energy (enough for 16bhp) when braking or coasting (it will automatically disengage the engine when coasting at speeds between 34 and 99mph).