The Aston Martin Valkyrie will have a two-seat interior with three information screens on its dashboard, a new leaked video of the car has shown.
The layout is similar to that of GT racing cars, and suggests drivers will be able to access live information for the car's powertrain and chassis control systems, as well as make adjustments while on the move.
The footage comes one week after Aston Martin released new images of the upcoming hypercar, which showed it in what the brand said was 90% finished form.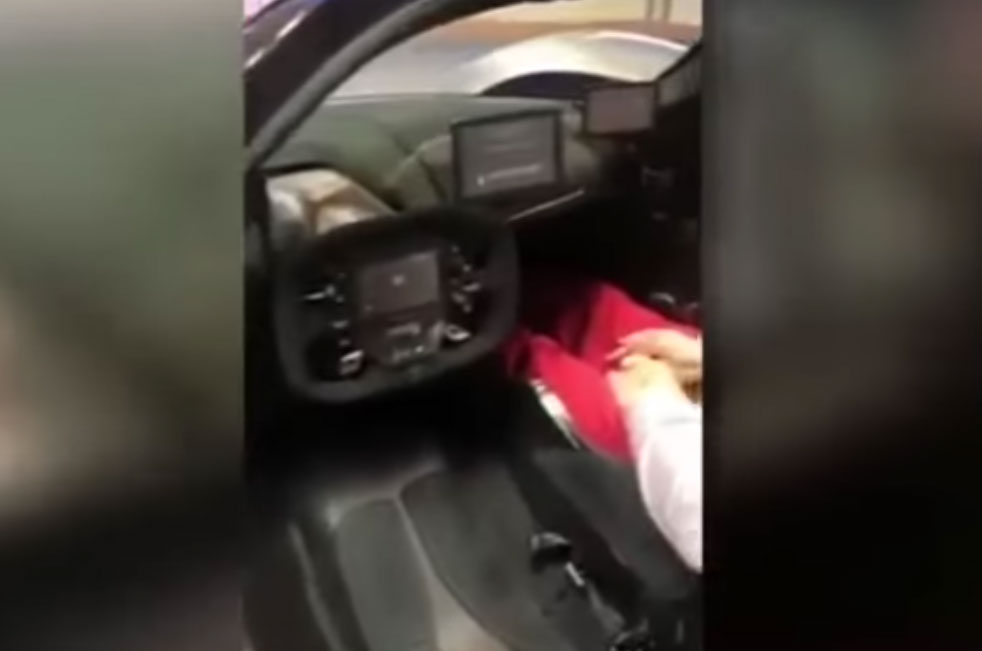 Powered by a naturally aspirated Cosworth 6.5-litre petrol V12 with 900bhp and benefitting from technical input from Red Bull Advanced Technologies, the car is the brainchild of the Red Bull Racing Formula 1 team's chief technical officer, Adrian Newey.
Click here for a full technical run down of the Valkyrie
Previously referred to as the AM-RB 001, the car costs around £2-3 million and is due on roads in 2019, shortly after the similarly advanced Mercedes-AMG Project One hypercar arrives