The Aston Martin DB11 Volante has been spotted high performance testing at the Nürburgring 12 months before it goes on sale.
The test model looks identical to the "lightly disguised engineering car" that was shown by Aston Martin earlier this year (see bottom picture). An insurance database check confirmed that the development model is running the same twin-turbo 5.2-litre V12 as the coupé, making 600bhp at 6500rpm and 516lb ft between 1500 and 5000rpm.
The DB11 Volante could also launch with a Mercedes-AMG twin-turbo 4.0-litre V8, which is due to be introduced to the Aston Martin range next year in the successor to the V8 Vantage before joining the DB11 range. Producing between 500 and 550bhp, the engine is currently used in the Mercedes-AMG GT.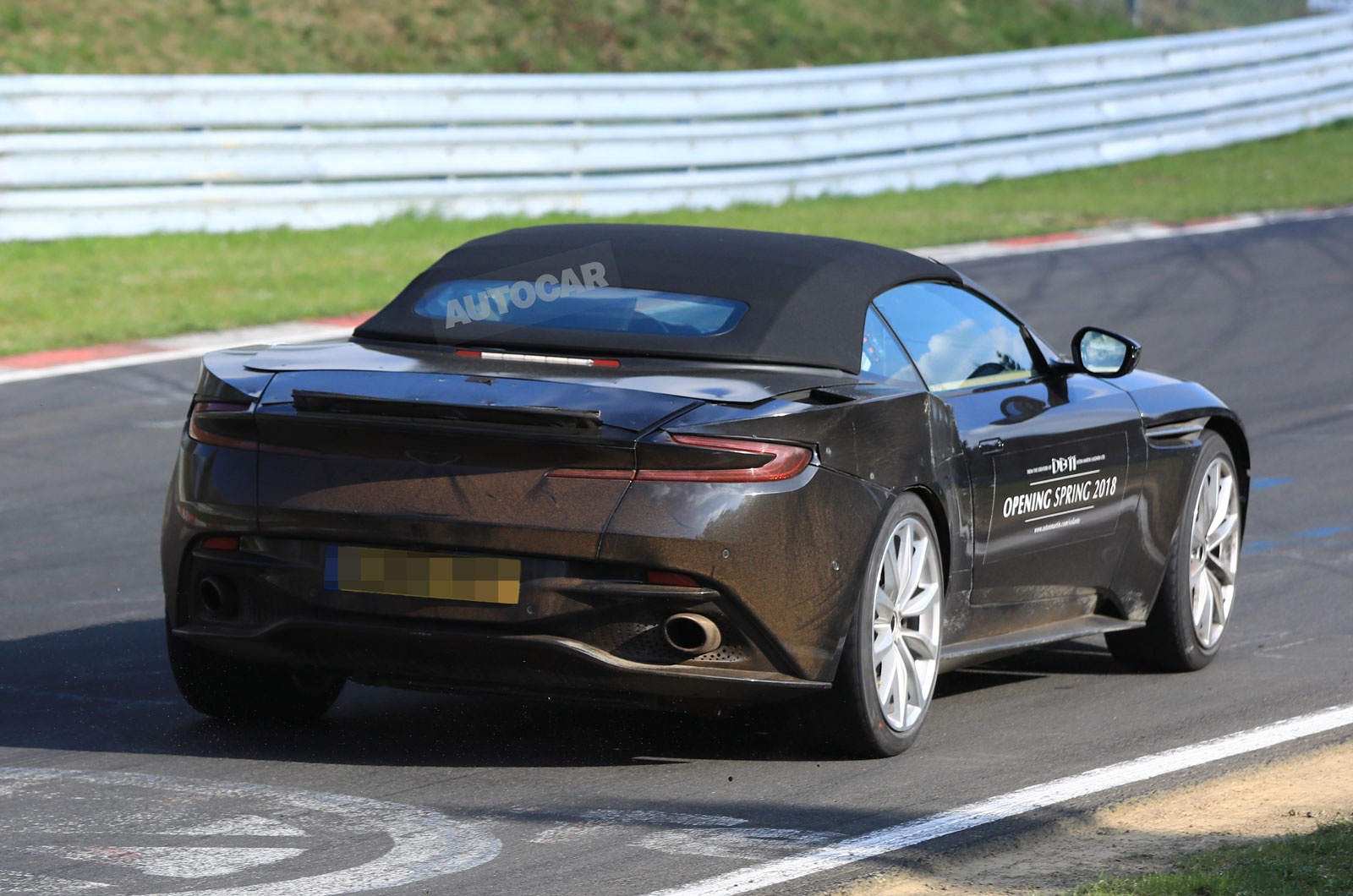 The aluminium-bodied DB11 Volante will be slightly heavier than the coupé due to the addition of its roof-opening mechanism and chassis strengthening. With an inherently strong body and chassis, only a subtle increase in weight is expected, with a spokesman revealing that the Volante is aiming to match the coupé's 0-62mph time of 3.9sec.