This is the Aston Martin AM-RB 001, the hypercar built in collaboration with Formula 1 team Red Bull Racing that is the fastest, most advanced Aston yet and the first road car to be created by the foremost F1 designer, Adrian Newey.
Aston Martin Valkyrie - full details
Autocar was granted exclusive access to this full-sized model of the two-seat AM-RB 001 ahead of its official unveiling at Aston's Gaydon headquarters on 5 July. A total of "between 99 and 150" road cars will be built, as well as 25 track cars. In its track specification, the AM-RB 001 will, Aston boss Andy Palmer maintains, be capable of lapping Silverstone at the same pace as an F1 car in race trim.
Aston Martin AM-RB 001 hypercar partners confirmed
The partnership has been led by Red Bull chief technical officer Newey and Aston's Marek Reichman (design director) and David King (special operations chief). Every component on the car is bespoke and advanced materials have been used throughout. "It is completely uncompromised," said Palmer.
Why the AM-RB 001 is practically a racing car
Advanced Aerodynamics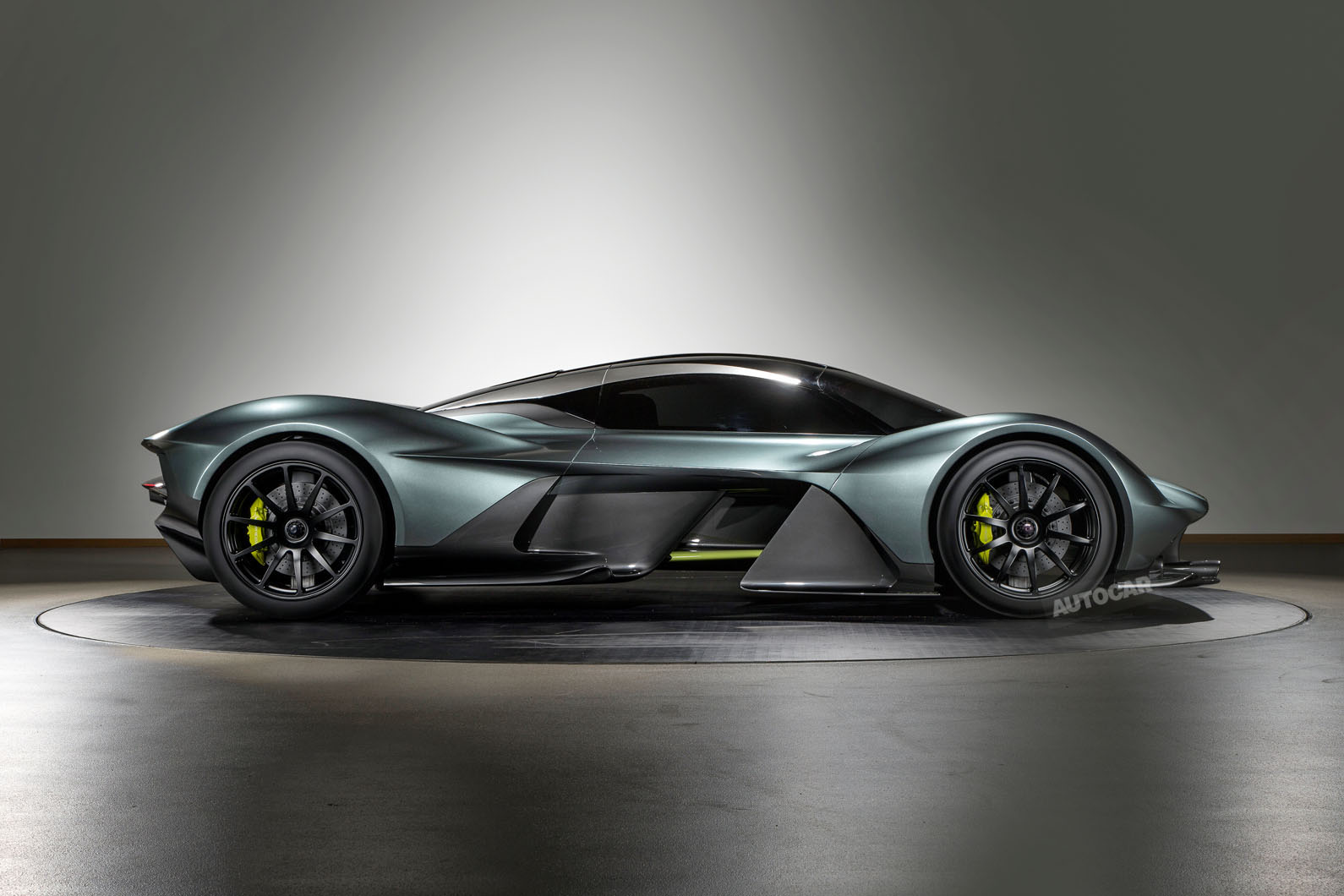 Newey's influence is most evident on the car's underbody, which is shrink-wrapped to the underside of the driver compartment at the front and the engine bay at the rear. Front and rear diffusers provide downforce and channel air for 'ground effect' aerodynamics.
Aston Martin chief designer Miles Nurnberger described it as "a catamaran with wheels, not a car". He added: "We've shown a few potential customers and they've all said, 'Where do my feet go?' It is so shrink-wrapped, and on the top surfaces, everything is tucked down to the body so tightly."