Aston Martin and Red Bull - traditional supercar maker and the championship-winning F1 constructor - have confirmed they are working on a project to design and build "the next generation hypercar", which insiders say will be superior in acceleration, top speed and circuit performance to any road car ever made, and likely to be superior to all but the most focused race cars.
Read our full reveal story, plus exclusive pics
News of the joint Aston Martin and Adrian Newey-led Red Bull project was first broken exclusively by Autocar last summer, but the project was formally confirmed today ahead of the F1 season-opening Australian Grand Prix.
Badged an Aston Martin but currently known by the codename AM-RB 001, the car is being created in a specially dedicated design studio inside Aston Martin's Gaydon HQ. Around 99 units will be manufactured by Aston's bespoke Q division, which has recently produced the Vulcan track car, at a price understood to be between £2-3million.
First cars are tipped to reach their owners, expected to be super-rich "collectors and like-minded friends", by 2018, but Aston Martin will have a mock-up to show potential owners within a few months. Aston's GT race partner, AF Racing, will assist with sales and servicing of the cars. Vulcan owners, of which there are 20 so far, will be offered first refusal on the car.
Comment: Could the Aston Martin AM-RB 001 race at Le Mans?
The project has grown out of an extraordinary personal partnership between Red Bull's Adrian Newey, widely described as the world's greatest race car designer, and Aston Martin design boss Marek Reichman, who has already designed a generation of Aston production cars plus several James Bond Astons and a plethora of special editions including the Vulcan. Aston boss Andy Palmer recently announced that the company would in future design two "special editions" every year: AM-RB 001 is to be one of them.
Palmer has confirmed the car will be of a mid-engined layout, which will be a first for an Aston Martin. He also revealed that it will feature a KERS-style drive system and a race series will be set up for the cars.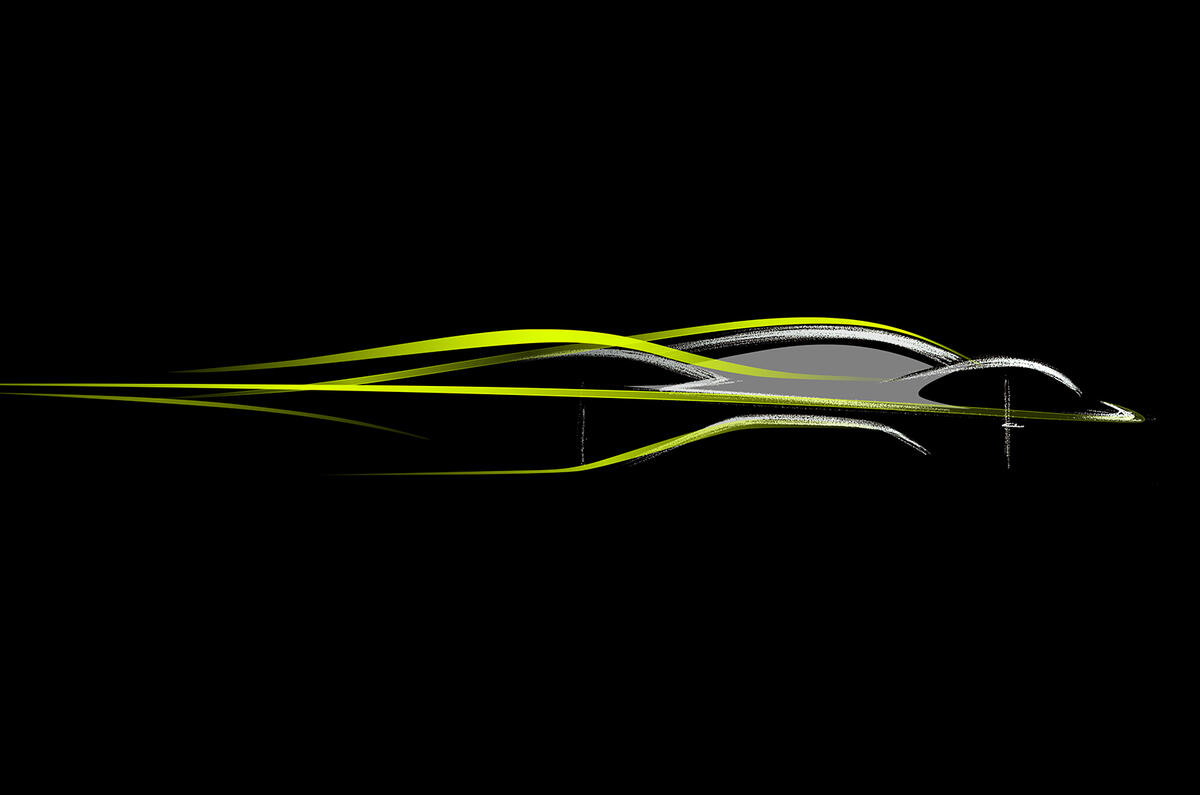 Adrian Newey's 'legacy car'
The project is already being described as Adrian Newey's "legacy car", a creation as important to his reputation as the McLaren F1 has been to Gordon Murray. Newey has long been on record as wanting to build a very special road car; this is understood to be it. "I see this as a chance to work with someone I regard as a genius and one of my heroes," design chief Marek Reichman told Autocar exclusively. "AM-RB 001 represents a completely different way of thinking."
Adrian Newey has already shown the direction of his thinking on road cars by designing a road-going, covered-cockpit F1-style virtual single-seater called X2010 for the computer games Gran Turismo 5 and 6. This spectacular creation proved so popular that a full-sized model of the car was subsequently made by the game's creators and shown at the Goodwood Festival of Speed in 2014.