The Lucid Air, an all-electric saloon due in 2019, will mix sports car handling with the comfort of a luxury saloon, its marketing manager has claimed.
David Salguero told Autocar that development of the Air, a car that is claimed to have a 400-mile range, is being led by former Lotus, Jaguar and Tesla engineering boss Peter Rawlinson, who is Lucid's chief technical officer.
Salguero said Rawlinson's experience will ensure the California-based company's first model delivers as a driver's car that is able to take on offerings from established marques such as BMW, Audi and Mercedes-Benz.
Using a twin-motor four-wheel-drive powertrain with up to 1000bhp in its most potent form, the Air will be considerably more powerful than its conventional rivals. Its creators believe the low-set placement of its batteries will also help the car steer at least as effectively as those rivals.
"The Air has been designed with enough flexibility to be future-proof," Salguero told Autocar during an exclusive interview. "It's the kind of car that lovers of driving will like to drive. Rawlinson is the best man for the job – he knows how to make a beautiful-handling car."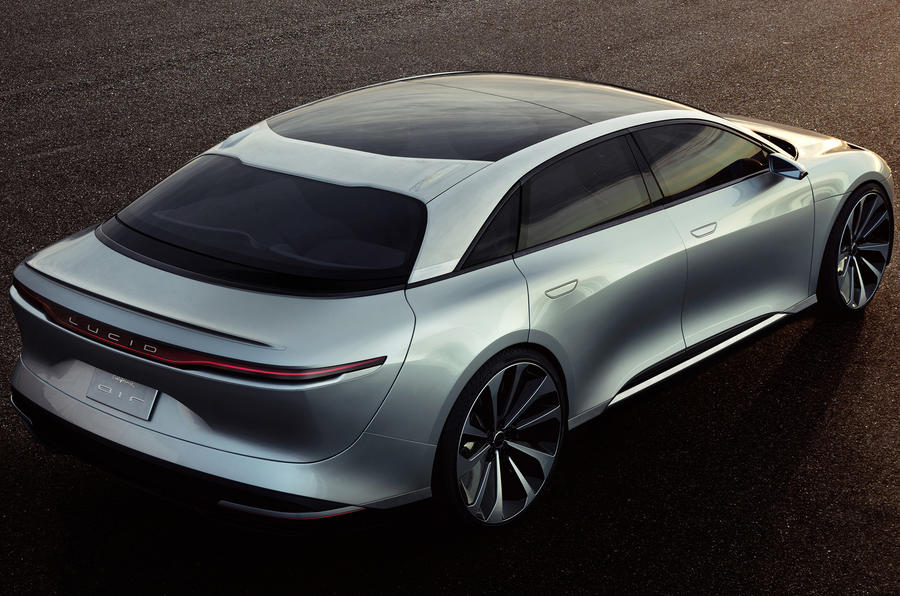 Lucid isn't aiming the Air directly at the Tesla Model S but rather a wider window of luxury performance saloons, including models such as the BMW 750Li. Salguero said this long-wheelbase BMW – which is 150mm longer than a regular 7 Series – was actually the Air's benchmark for cabin space but that the car's overall dimensions would be smaller.
"By miniaturising the EV powertrain, we can make [the Air] small on the outside but big on the inside," he said. "It will have a large, comfortable, spacious interior, comparable [in size] to the S-Class long-wheelbase, while being about the same size as an E-Class."